Luoyang Dahua Crusher Manufacture, Customized Design Crushing Production line for You
author:dahua time:2020-10-22
Customized Design Stone Crushing Equipment for Sand Making Machinery includes vibrating feeder, jaw crusher, impact crusher, cone crusher, vibrating screen, belt conveyor and related equipment and electrical system. The stone production line designed by Luoyang Dahua has the production capacity from 50~2000 T/H. Our company offers customized design according to the customer detail requirement.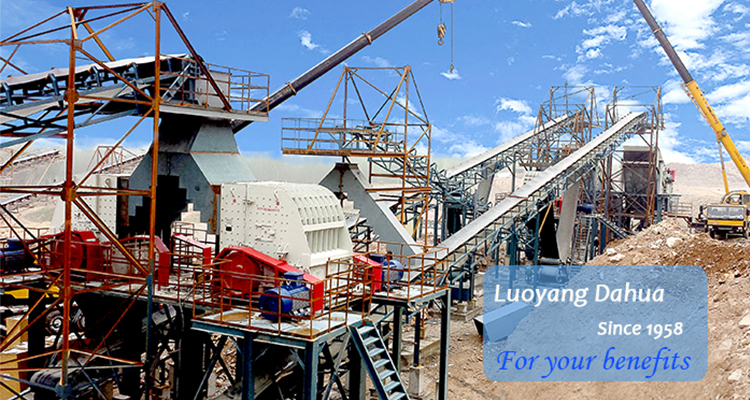 Sand and stone crusher production line features
1. Stable operation, high production capacity, low investment, and professional after-sale service.
2. High degree of automatic operation, the entire production line requires almost no manual operation except for the starting and stopping of the machine, daily inspection and maintenance.
3. The finished products has uniform granularity, with good grain shape. The stone crusher has strong crushing force, good crushing efficiency.
4. Wearing parts are durable, reduce the maintenance cost, extend the crusher machine service life, and ensure the reliable operation of the whole production line.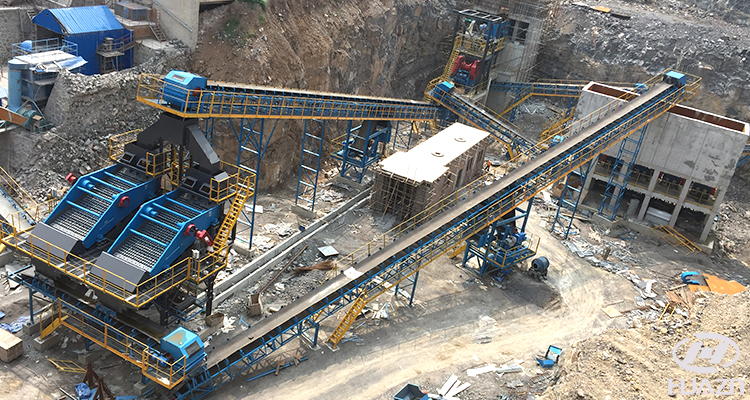 Working process of customized stone crushing production line
1. Primary crushing: the large rock is uniformly fed into the jaw crusher by vibration feeder for primary crushing.
2. Medium crushing: the crushed stone is quantitatively sent into the cone crusher or the impact crusher through vibrating feeder for fine processing and is screened by the vibrating screen. The large particle size stone back to the cone crusher for further crushing.
3. Fine crushing: the qualified stone is fed into the sand making machine for efficiency fine crushing and sand making to get the finished mechanism sand. If the clean sand is needed, the sand washer can be added.
4. Screening: The qualified products are classified through vibrating screen, the unqualified products are sent back to impact crusher or cone crusher for further crushing.
250t/h construction sand aggregates production line in Indonesia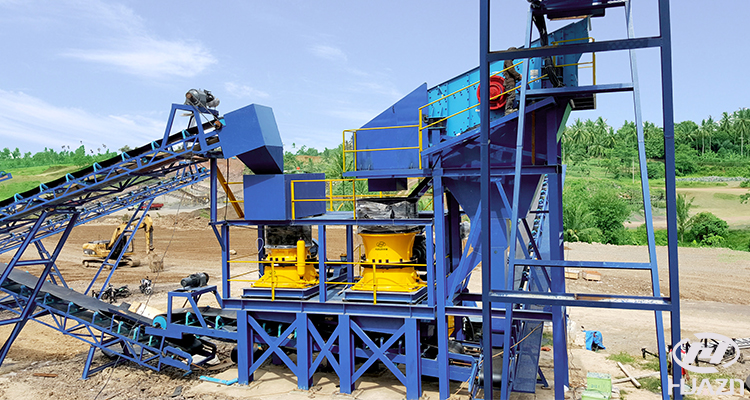 Project Introduction: This project is located in Indonesia, mainly used for the production of construction sand and stone aggregates. This system is simple, smooth and efficiency. The raw materials are fed into the jaw crusher through vibrating feeder, following is medium and fine crushing by cone crusher, and then are classified into different particle granularity through vibrating screen. The whole system adopts module construction structure, which shortens construction period and saves investment costs for the customer.
Equipments: ZSW490*110 grizzly bar feeder,C1008 jaw crusher,GPY cone crusher,HPY cone crusher,2YKR1545 vibrating screen、2YKR2160
vibrating screen.
Processing material: Granite
Final Products: below 40mm, 250 t/h