Luoyang Dahua Crushers successfully operate for Pumped Storage Power Station at Fuzhou, China
author:dahua time:2019-06-11
Recently, a new granite crushing production designed and manufactured by Luoyang Dahua has been pass the trail run at Yongtai County, Fuzhou. This production line is designed for pumped storage power station, the production capacity is 300-350t/h, and the final products are 0-5mm,5-20mm,20-40mm,40-80mm. The main crusher machines are: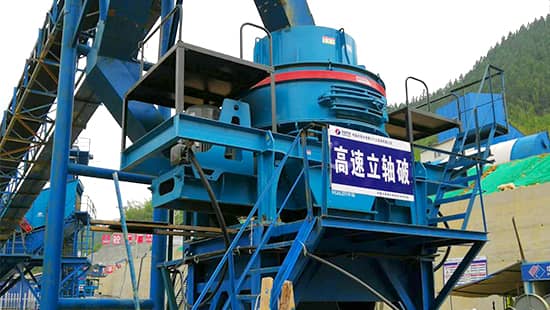 ZSW1360 vibrating feeder, JC110 jaw crusher, GPY300S cone crusher, CPY200M cone crusher, PLS1200 vertical impact crusher, PLS850 vertical impact crusher, 3YKR3073 & 3YKR2460 vibrating screen and YA1236 vibrating screen.
Yongtai pumped storage power station is composed of upper reservoir, lower reservoir, water transmission system and underground workshop. The total installed capacity of the power station is 1.2 million kw, with 4 units and a total investment of 6.7 billion yuan. After the completion of Yongtai pumped storage power station, it can optimize the utilization of water resources, improve the efficiency of the power grid, and reduce the overall energy consumption of the power grid.
Luoyang Dahua response to the national call, has been committed to the production and development of green environmental protection crusher equipment, the produced crushers have been widely used in water conservancy and hydropower, highway construction, building field and cement mixing plants as well as steel mills. If you want to know more about the crusher machine, please visit: www.lydhcrusher.com or send email to lydhchina@huazn.com