Luoyang Dahua Helps the Construction Waste Treatment at Beijing District
author:dahua time:2019-05-27
At present, two sets of small-scale construction waste treatment production lines designed and manufactured by Luoyang Dahua have put into operation smoothly at Beijing district. According to the composition characteristics of construction waste, this production line combined with the presorting process, leaves the construction waste with relatively simple composition in the disposal area. After the crushing, screening and sorting process, the recycled aggregate with different particle sizes is finally generated. The production capacity of construction waste treatment production line can reach up to 500,000 tons per year, and the production of renewable road materials is 300,000 tons/year. It can be directly used in the fields of site backfilling, water environment treatment, sponge city permeable pavement, etc.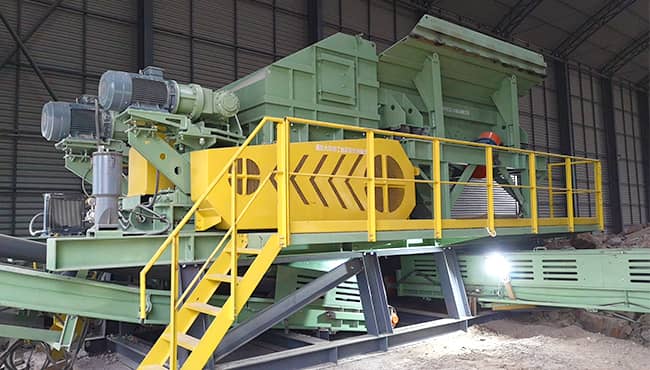 Advantages of construction waste treatment production line:
1. Small land area, short construction period and low investment cost.
2. Small scale construction waste treatment production line, more flexible and convenient transfer, can process the construction waste on-site.
3. Closed feeding area and full-closed disposal process, reduce dust pollution. Crushing, transportation, screening equipment are equipped with dust and noise reduction measures and spray device, no dust spillover, and less pollution for the surrounding environment. Realize green environmental protection and energy-saving production.
Luoyang Dahua focuses on the production of high-quality, efficient, energy-saving and environmentally friendly mining crushing and screening equipment, and has been committed to the research and development of construction waste treatment equipment and the innovation of technological process for many years. Since 2016, Luoyang Dahua has provided more than 20 complete sets of construction waste production lines to help the recycling of waste resources and "turn waste into treasure", interpreting the concept of lucid waters and lush mountains are invaluable assets with actions.