Luoyang Dahua Vibrating Screen
author:dahua1 time:2019-05-27
Vibrating screen is a kind of important machine to complete screening and grading in mining construction. After the vibrating screen works, the vibrator drives the screen box to make bouncing motion. During this process, the materials that are smaller than the sieve will drop to the lower layer, while the large size materials are discharged from outlet under continuously bouncing motion and finally complete the classifying process.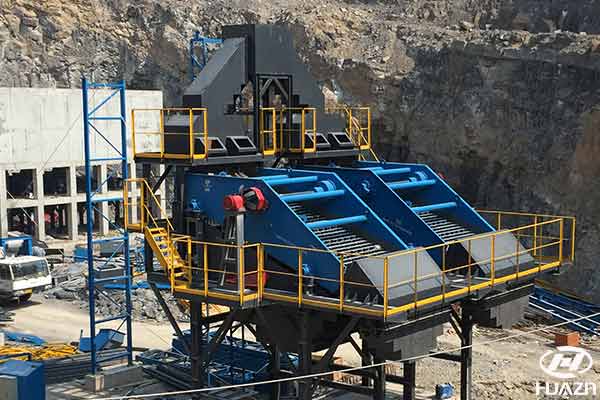 Luoyang Dahua is specialized in manufacturing various kinds of mining equipments, including crushing machine, grinding machine, vibrating screen, grading machine and so on. Dahua vibrating screen has the following features:
1. Simple structure, easy to install and maintain.
2. Low noise and consumption, high screening efficiency.
3. Strong vibrating intensity, large amplitude, and high production capacity.
4. Advanced engineering technology design is applied to ensure stable operation.
5. Widely application for screening various kinds of materials.