Luoyang Dahua New Designed Large Production Capacity Single Cylinder Hydraulic Cone Crusher
author:dahua time:2020-09-10
The single cylinder hydraulic cone crusher is a high yield crusher. Through the unique design structure of single cylinder at the bottom, three important functions are accomplished: direct adjustment of discharge port, prevention of iron overpass and cavity cleaning.
Based on many years of crusher design and site operation experience in mining industry, Luoyang Dahua develops a new high productivity single cylinder hydraulic cone crusher - GPY 650S cone crusher. The production capacity is 1000-1200 t/h. Feeding open is 560 mm. What are the characteristics of the cone crusher?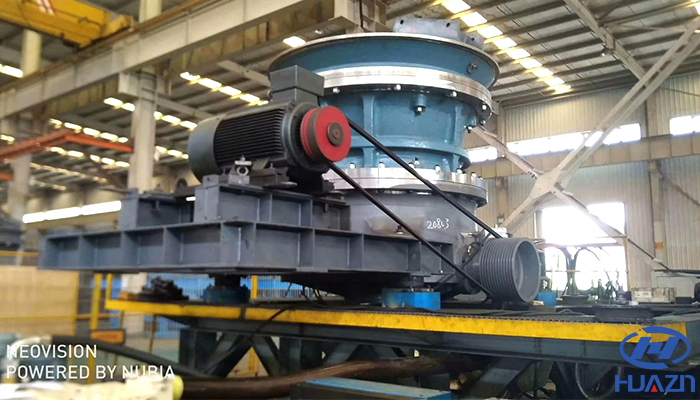 1. High processing efficiency. The single cylinder hydraulic cone crusher has supports at both ends of the spindle, which can withstand greater crushing force and greater stroke. With the special crushing chamber shape adapted to the lamination principle, the machine has higher crushing efficiency.
2. Laminating crushing, good grain type. The special crushing cavity and lamination crushing principle are adopted to produce the crushing action between particles, so that the proportion of cube in the finished product is obviously increased, the number of needle-shaped stones is reduced, and the grain size is more uniform.
3. Multi-cavity crushing: A variety of cavity shape in fine crushing, only replacement of fixed cone can be achieved.
4. High yield, long service life: Thin oil lubrication, reliable and advanced, improves cone crusher service life.
5. High safety performance: Advanced hydraulic technology realizes overload protection and hydraulic adjustment of discharge port.