Hydraulic jaw crusher machine
author:dahua time:2020-09-11
The hydraulic jaw crusher is an improvement on the traditional jaw crusher technology, which increases the hydraulic system, improves the stability and durability of the crusher equipment, and can effectively prevent the jaw plate from breaking. It greatly improves the crushing efficiency, reduces the maintenance cost and increases the profit of mine.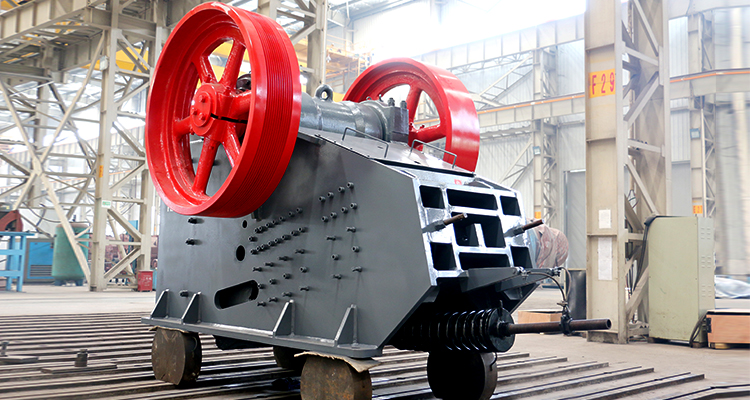 Advantages of hydraulic jaw crusher
1. Super production capacity
The discharging speed of the equipment improves the production capacity. Practice has proved that the production capacity is 20%-30% higher than that of other crushing equipments.
2. Long service life
In order to prevent the hydraulic jaw crusher from being damaged due to its overload operation, the rear thrust plate is made into a weak part, and it is broken first when overloading, so as to protect the bearing and other parts of the machine from damage, and prolong the service life.
3. Crushing a variety of materials
It is mainly used for crushing all kinds of ore and granite, such as river pebbles, granite, basalt, iron ore, limestone, quartz stone, coal gangue, construction waste and so on.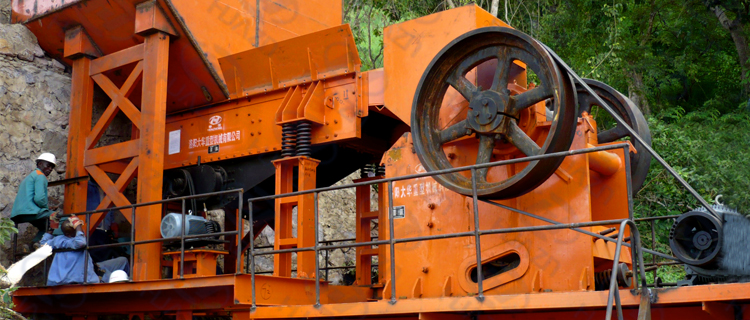 4. Excellent technology
Hydraulic jaw crusher has excellent technology and adopts non-friction crushing mechanism. In the process of crushing the stone, the effect of the broken parts on the stone is pure extrusion pressure without relative sliding, so the life of the broken parts is increased by 5~10 times.
5. Low fault and easy replacement of components
Adopt multi-functional machinery, hydraulic, electrical protection system and other technologies. When the machine is overloaded, the mechanical protection safety clutch quickly disengages the main shaft and belt wheel of the hydraulic jaw crusher, causing the machine to idle and alarm at the same time. Once the overload is removed, it can be quickly reset without replacing any parts.
Luoyang Dahua PE hydraulic jaw crusher has strong crushing force, high crushing efficiency, stable operation performance, and smooth crushing process. The company is the leading manufacturer of mining machinery in China, the products are sold to France, Japan, Russia, Indonesia and other 20 countries. If you want to know more details about our company and products, please contact us. Email: lydhchina@huazn.com