Maintenance and Repair for Vibrating Screen
author:dahua time:2018-10-18
In this text, we will talk about the maintenance and repair for vibrating screen.
(1) Should often check the fastening situation of each connecting bolt, should tighten in time if found loose.
(2) Screen mesh contacts with the material directly and easy to wear, so should often check whether the screen is tensioned and damaged. Should be replaced in time if is damaged.
(3) If vibrator uses grease lubrication, should be filled with lubrication oil once a month. Oil amount shall not be more than two-thirds of the whole bearing space, otherwise which will cause bearing temperature is too high.
(4) Should check oil condition after the vibrator use for six months. Should immediately clean and replace new grease if lubrication become dry or have a lump. The bearings should be cleaned once a year, and should be replaced in time if damaged.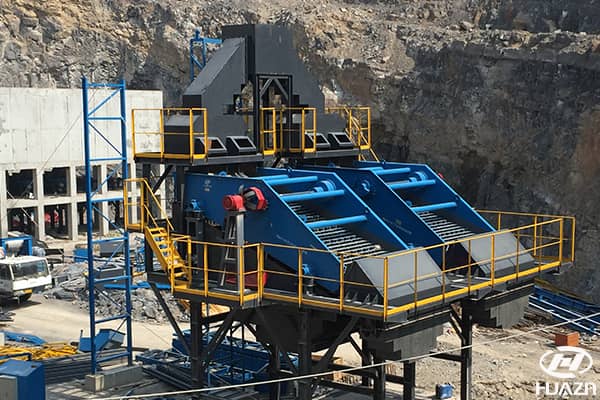 (5) Should be welded in time if the side plates of screen box and beams have cracks, the welding should be done strictly in accordance with the welding process.
(6) In order to improve the service life of the screens, the screen mesh wire can be coated one wear-resisting rubber or use special rubber surface. In recent years, new materials are also used as screen mesh, such as nylon mesh that can be used 3-6 months.
(7) Generally the bearings should be replaced every 8 - 12 months, the drive belt should be replaced every 2 - 3 months. The service life of spring is not less than 3 - 6 months, and the service life of screen box is more than two years.
Luoyang Dahua has rich experience in manufacturing various kinds of crushing machine, mill machine, vibrating screen and related equipment as well as the whole electrical control system. The products are widely applied in the fields of construction, highway, hydropower station, quarry and other industries, which received high praise from the customer. For more details, please contact lydhchina@huazn.com or Skype: Crusher Dahua.