Maintenance of Jaw Crusher
author:dahua time:2017-11-30
In the production process of mine machines, abrasion is very common and an indispensable production phenomenon. In the actual production, sometimes the machine is worn seriously, which delay the normal production and bring trouble to the client. Therefore, the maintenance and repair of jaw crusher is of great importance to make it working more effectively.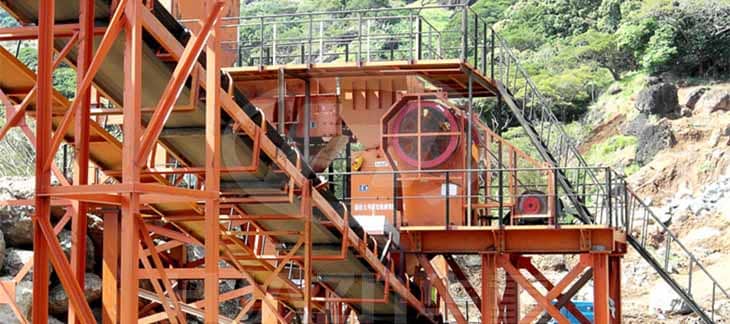 The wearing parts of jaw crusher are hammer head, liner plate and grid plate and so on. If the service life of these parts can be increased, the life of the machine will also increase. For the different types of crusher, its core parts and wearing parts are different. For hammer crusher, the core part is rotor, and for impact crusher, the core part is impacting plate, rotor and hammer plate. As for jaw crusher, jaw plate is very important.
In order to protect the jaw plate of jaw crusher, we should pay attention to the materials hardness. The selection of materials relates to the crusher abrasion degree, in addition, the materials hardness, property and ingredient are also the factors that influence the machine abrasion. Therefore, the materials selection is of great importance for the machine maintenance.
Secondly, the reasonable operation is another factor. The operation method of jaw crusher directly influences the machine working condition. So find the problem and solve it, making the machine playing the best role. Of course, the reasonable structure can also reduce the machine abrasion.
Luoyang Dahau has rich experience in machine manufacturing and maintenance, we can provide timely service for our clients. Welcome old and new customer contact us: lydhchina@huazn.com