Notes of Sand Washing Machine|Sand Washer Machine
author:dahua time:2020-04-13
Sand washing machine is optimized design for stone and sand washing, grading, dehydration, and recovery. It can make the gradation of finished products more reasonable, and meet the different requirements for mud content of finished sand. The sand washing machine is widely used in sand and stone field, mine, building materials, transportation, chemical industry, water conservancy and hydropower, concrete mixing plant and other industries for the material washing, sand screening machine, is suitable for river, reservoir, coal yard sand and stone separation equipment.
After purchase the sand washing machine, the following notes should be pay attention during operation process.
1. It is better to set up protective device for sand washing machine and protective device for parts easy to be touched by workers.
2. Check the lubrication system of each part before starting the machine, add the lubrication oil regularly, and timely replace the parts with series worn parts to avoid safety hazards.
3. Do not overload for the sand washing machine. Stop the machine timely when there is a problem. Do not inspect the machine during working process.
4. The sand washing machine should stop feeding when it stops, and then stop after the material in the tank is cleaned.
5. For the sand washing machine that does not work for a long time, it needs to be overhauled every six months.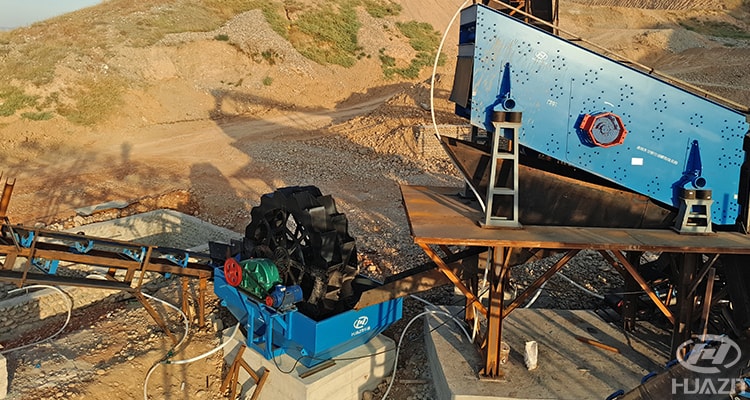 Sand washing machine is the key link in sand making production line, so when purchase the sand washing machine, should choose the suitable type, take standardized operation to avoid potential fault. Luoyang Dahua sand washing machine has reasonable design, large processing capacity, adequate cleaning of materials, high cleaning degree, high recovery of fine sand, and good finished sand grading. If you want to know more information and get latest quotation, please contact our online service, or send email to lydhchina@huazn.com.