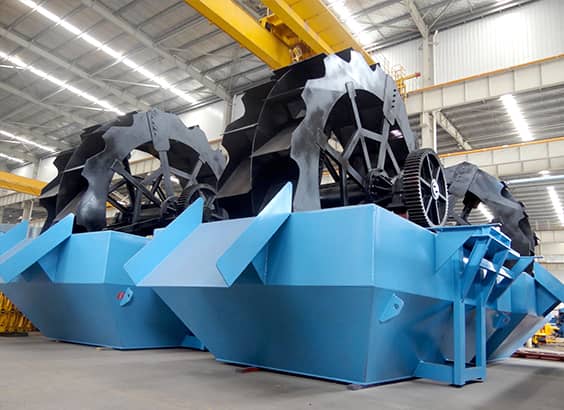 DXS Bucket-wheel Type Sand Washer
Wheel Diameter: 2800-3800(mm)
Wheel Width: 1.07-1.235(mm)
Processing Capacity: 20-220(t/h)
Applied Material: fine and coarse grain
Application Fields: metallurgy, construction material, hydropower
Description
DXS Bucket-wheel Type Sand Washer is a new type structure washing machine combined with sand industry situations and practical experience for many years. The machine is widely used in washing works of aggregate, which improve sand quality after deducted mixed stone powder and sundry.
Features
1. Smart structure, the gearing of bucket-wheel is above the water avoid destruction of water and sand mud.
2. Rotation of sand washer is stable,It can be controlled by adjustment of fine sand and stone powder loss, which reach good performance.
3. High quality of sand, high capacity, low consumption of power, and convenient maintenance.
Working Principle
Materials are fed evenly from the feeding box. Fill the buddle with certain amount of water continuously. The driving unit drives the helical shaft run at the certain speed, which will force the materials to overturn and roll in the buddle and move towards the discharge end. The fine grains of materials and impurity will be drain out through the overflow weir, while the coarse grains will be discharged through the discharge outlet. In this way, materials can be washed, classified, purified and dehydrated.
Parameter
Model

DXS2.8

DXS3.2

DXS3.6

DXS3.8

Bucket-wheel Dia.

(mm)

2800

3200

3600

3800

Bucket-wheel Width(mm)

880

880

1200

1600

Rotate Speed of Bucket-wheel (r/min)

1.235

1.217

1.09

1.07

Capacity(t/h)

29-50

100-150

130-190

150-220

Power (kw)

7.5

11

15

22

Dimension (mm)

3875×2550×2910

4556×4495×3400

4978×4790×3798

4978×5440×3798
Customer Cases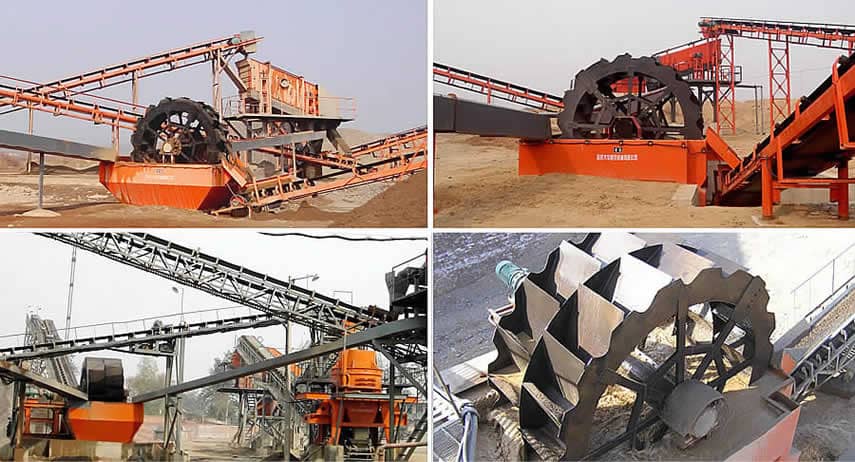 Request For Quotation
If you have any suggestions and opinions about our products, please leave a message and we will immediately answer your questions. Thanks for the support.

Tel.: +86-379-62669977/78/58/68
E-mail: lydhchina@huazn.com
Add.: No.280, Guanlin Road, Luoyang, Henan, China