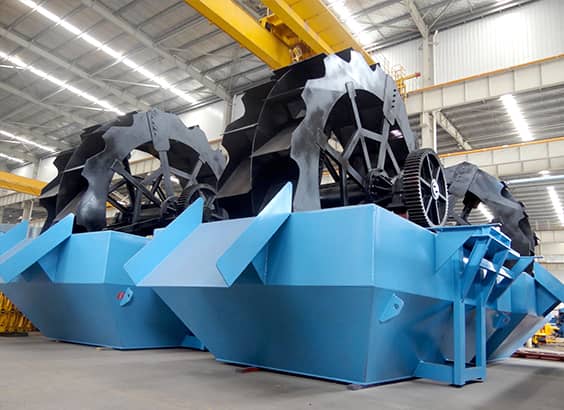 DXS Sand Washing Machine
Wheel Diameter: 2800-3800(mm)
Wheel Width: 1.07-1.235(mm)
Processing Capacity: 20-220(t/h)
Applied Material: fine and coarse grain
Application Fields: buliding, construction, road, hydropowe.
Description
Sand washing machine, also known as sand washer, is the commonly used equipment in artificial sand making production line. It is used to remove the dirt and impurities in sand for sand washing,classifying and grading to meet the standard.
We have bucket wheel type and
screw type sand washing machine
for sale. Our sand washing machine has win the favor of the customers in Nigeria, Zambia, Kenya, Ethiopia, Tanzania, Saudi Arabia, etc.
Application of Sand Washing Machine
1.For buliding, construction, road, etc.
2.For sand washing, grading, classifying.
3.Hot sale capacity:10-20t/h, 60-100t/h, 150-200t/h, 200-300t/h, etc.
Sand washing machine is widely used to for kinds of sands washing and grading, such as silica sand, artificial sand, quartz sand, river sand, yellow sand, sea sand, etc.
Features
1. Smart structure, the gearing of bucket-wheel is above the water avoid destruction of water and sand mud.
2. Rotation of sand washer is stable,It can be controlled by adjustment of fine sand and stone powder loss, which reach good performance.
3. High quality of sand, high capacity, low consumption of power, and convenient maintenance.
4. Compared with the spiral sand washing machine, the loss of medium and fine sand as well as powder is minimal, so the grade and fineness modulus of washed building sand can meet the required standard.
Parameter
Model

DXS2.8

DXS3.2

DXS3.6

DXS3.8

Bucket-wheel Dia.

(mm)

2800

3200

3600

3800

Bucket-wheel Width(mm)

880

880

1200

1600

Rotate Speed of Bucket-wheel (r/min)

1.235

1.217

1.09

1.07

Capacity(t/h)

20-50

100-150

130-190

150-220

Power (kw)

7.5

11

15

22

Dimension (mm)

3875×2550×2910

4556×4495×3400

4978×4790×3798

4978×5440×3798
Customer Cases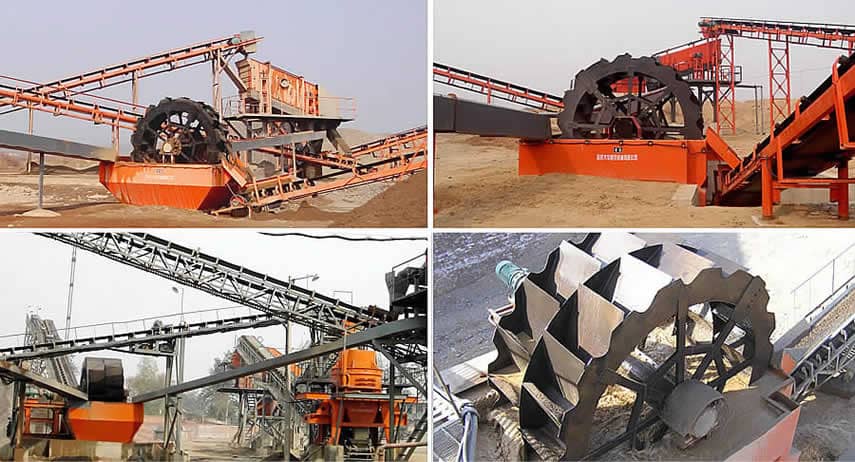 Get Solution & Price Right Now!
leave your message here, we'll send you an Email immediately.