PE400×600 Small Jaw Crusher Price
author:dahua time:2020-03-11
Jaw crusher has many types, European jaw crusher, large jaw crusher and small jaw crusher. Small jaw crusher refers to PE 400×600 jaw crusher. Small jaw crusher is used for primary crushing of stone and sand, the feeding opening is 400×600mm, feeding size is 340mm, discharging opening between 40-100mm, and the processing capacity is 15-64t/h. Due to technology, raw materials and other factors, the price of pe small jaw crusher from different manufacturer is also different. How much is a small jaw crusher?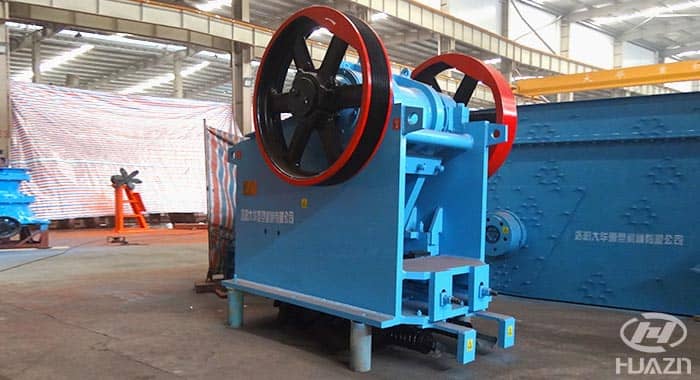 1. pe small jaw crusher is the primary crushing machine, because different manufacturers in the production of pe small jaw crusher using different materials, even the choice of a set of motor power is also different, the quality of the equipment will be different, so the pe small jaw crusher price is different.
2. The pe small jaw crusher manufacturer in the market has its own service system. Large scale manufacturer can provide perfect after-sales service, to ensure the user follow-up production. Some small manufacturers do not have perfect service, the manufacturer will naturally give a large difference in the price.
Therefore, how much is a pe 400×600 small jaw crusher price, there is no a specific number. In the market, there are plenty of crusher manufacturers, with different service, offering different price. When the users select small jaw crusher, please contact us at any time. Luoyang Dahua has 7/24 online service, the crusher machine are sold in more than 20 countries, for more details please send email to lydhchina@huazn.com