Requirements of Stone Crushing and Sand Making Machines for High-quality Sand and Aggregate
author:dahua2 time:2021-09-14
With the large demand and the wide range of applications for sand and aggregate , the construction of high-speed railways has increased the demand for sand, and it is a general trend to make sand instead of natural sand.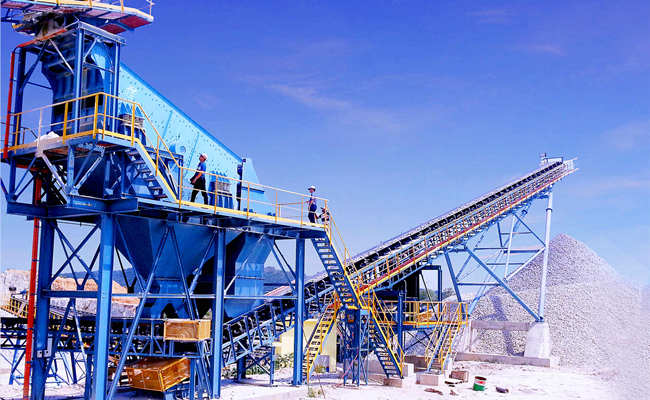 The raw materials of artificial sand are abundant, such as ore and tailings. Generally, the main configuration of sand and aggregate production line includes: feeding equipment, crushing equipment, screening equipment, washing equipment, which are the four basic modules of the sand production line. The sand and aggregate plant makes the stones into particles of a certain size and classifies them accordingly. For different projects. For example, the price of unbroken stone 1.2-2.0 is higher. Aggregates with a particle size greater than 5mm are called coarse aggregates, which are what we often call stones, and aggregates with a particle size less than 5mm are called fine aggregates, also known as sand. Sand and aggregate are the main building materials for structures such as concrete and masonry in water conservancy projects.
The basic equipment of stone crushing plant includes feeders, crushers, vibrating screens, and belt conveyors. If sand making is required, equipment such as sand making machine and sand washing machine should be added. For stone crushing, the choice of processing equipment is very important. The general production process of a sand and aggregate plant is silo, feeding, crushing, sand making, screening, sand washing, and finished sand and aggregate. Each process is connected by a conveyor. Therefore, the production equipment by the aggregate plant mainly includes vibrating feeder , sand making machines, vibrating screens, crushers, sand washing machines and belt conveyors, and other supporting equipment may also use sand washing machines, powder separators, dust collectors, packaging machines, waste water treatment facilities and so on. Different types of crushing equipment are suitable for minerals of different attributes, and have specific correspondences to hardness, raw material size, humidity, output, etc. And different operating parameters of the same equipment also have a decisive impact on the characteristics of the product.