Screening Principle and Classification of Construction Waste
author:dahua1 time:2019-11-22
Screening principle of construction waste
Screening is to utilize sieve to separate coarse and fine grain materials. The fine grain material that smaller than the sieve mesh goes through sieve, the coarse grain material that larger than the sieve left on the sieve surface. Such separation process can be seemed as two stages that consist of material lamination and fine grain material sieving. Material lamination is the condition of separation, fine grain material sieving is the purpose of separation.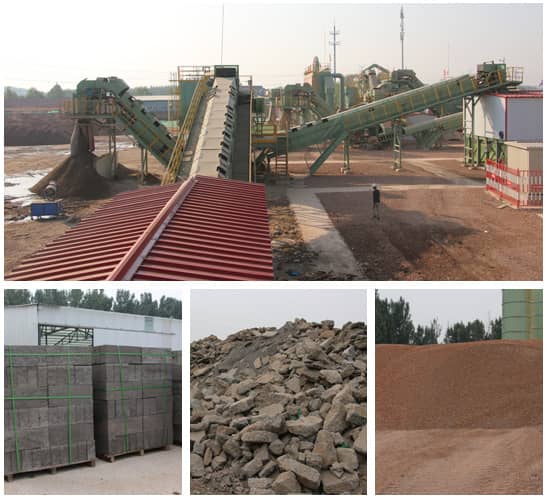 Classification of construction waste
According to the tasks in the screening process, screening operations can be divided into six steps.
(1) Separate screening: Aim to get the final products that meet the customer requirements.
(2) Screening preparation: Preparation for the next step.
(3) Prescreening: Screening before crushing. The purpose is to obtain qualified products directly or the final products without further crushing in order to improve crushing efficiency, prevent over crushing.
(4) Check Screening: Screening crushed material, which is also known as screening control.
(5) Selection screening: Complete screening by use of the distribution of useful material or the obvious difference in nature.
(6) Dewatering screening: Dewatering the moisture in the material, it is often used for desliming and dehydration.