Stone Crusher Machine for Sale
author:dahua time:2021-02-04
Stone crusher machine is a necessary equipment in mining machinery. It can be divided into coarse crushing, medium crushing, and fine crushing equipment according to the different operation, which is widely used in mining, smelting, building materials, highway, railway, water conservancy and chemical industries. The impact crusher is commonly used medium and fine crushing equipment, with relatively high advantages in the production capacity, particle size of the finished product, and the price. It is popular and has high reputation in the mining industry. Today, we take the impact crusher as an example to carry out a specific analysis.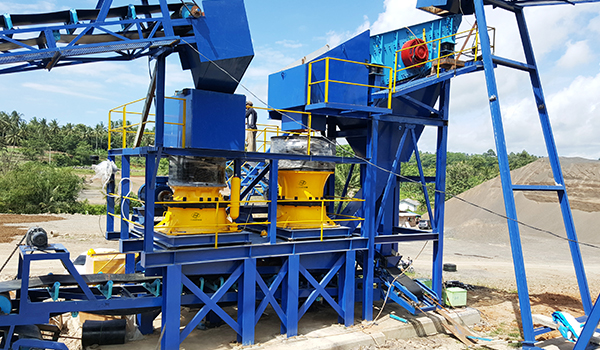 1. Stone crusher used for the crushing and shaping of soft or hard and extremely hard materials, which is widely used for all kinds of ores, cement, refractories, bauxite clinker, carborundum, glass raw materials, mechanism sand, building sand, stone and a variety of metallurgical slag.
2. In the field of engineering, it is the core production equipment of mechanism sand, bedding material, asphalt concrete and cement concrete aggregate.
3. In the field of mining, it is widely used in the front section of grinding process, which can produce a lot of fine ore and reduce the high cost grinding load.
Stone crusher manufacturers and quotation
How much is a stone crusher? Because of the type, manufacturer and region problems, a confirmed price cannot be given here. On the whole, the stone crusher price given by Luoyang Dahua is reasonable. On the one hand, we are direct selling manufacturer, the price is given for the factory price, on the other hand, Luoyang Dahua will often have some promotion activities, so that more profit is ensured for the customers. In addition, Luoyang Dahua provides high-quality after-sales service, in the later production process, it can save costs for you. High quality, low price and cost-effective stone crusher is selected from Luoyang Dahua crusher manufacturer.