The Crusher Manufacturer tells you the Main Points of the Crusher Cleaning
author:dahua time:2020-09-04
Crusher as a common used crushing equipment, many customers do not pay much attention to the crusher cleaning work. However, if the crusher is not cleaned for a long time, it will affect the operation of the equipment, so the cleaning work is also an important part of the crusher maintenance. Following Luoyang Dahua will introduce the crusher cleaning work from the four aspects: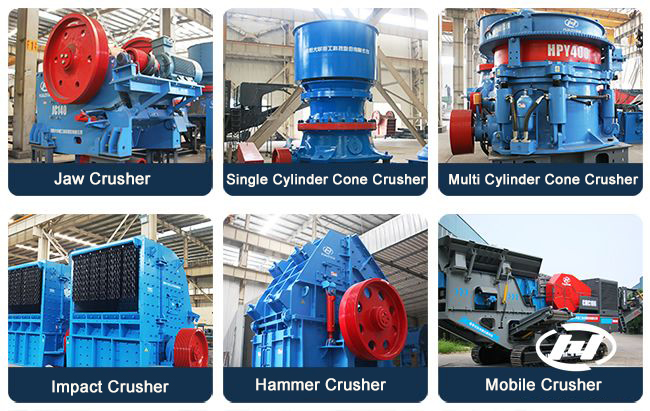 1. Clean the crusher belt
Check whether there is oil stain on the belt and pulley. If there is, wipe the belt and pulley with a clean cloth in time, do not leave any dirt or dust.
2. Clean the inlet and outlet of the crusher
Check the inlet and outlet of the crusher to see if there is any residual material from the last work of the crusher. If there is any, it should be dealt with timely to ensure the cleanliness of the outlet and the inlet. Otherwise, it may affect the quality of the finished product.
3. Clean the inside of the crushing cavity
Check whether there are other debris inside the crushing chamber. Note: Disconnect the power before cleaning. Cleaning the crushing chamber shall be carried out before the equipment is started up, so as to reduce the load when the equipment is started up.
4. Clean the outside of the crusher
The external cleaning of the crusher is mainly the cleaning of the shell surface and the ground. Crusher machine cleaning is mainly to prevent the failure of the crusher, such as plugging material, to ensure the normal operation of the crusher.
Luoyang Dahua is specialized in the production of jaw crusher, impact crusher, cone crusher, sand making machine, mobile crushing station and provide solutions for stone and sand crushing production line. With a professional R & D team, a strong after-sales team, from the equipment selection, site investigation, to equipment manufacturing, installation, commissioning, and delivering, Luoyang Dahua professional engineers will be responsible for. Welcome to contact us to get latest quotation. Email: lydhchina@huazn.com