The Production Process of Cobblestone Crushing Plant
author:dahua2 time:2022-06-06
Cobblestone has high hardness, good compression resistance, wear resistance and corrosion resistance, and is a commonly used raw material for artificial sand. So, what is the production process of Cobblestone for artificial sand?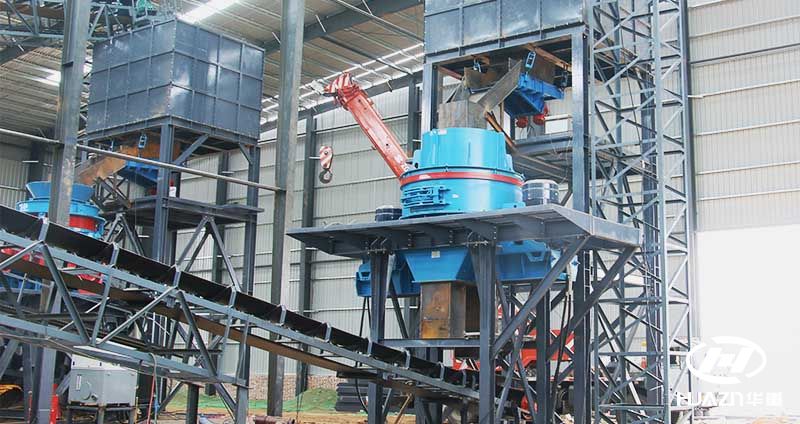 1. Coarse crushing system
The raw material of cobblestone is input into jaw crusher by vibrating feeder for crushing, and the crushed stone is transported by conveyor belt to transfer bin for stacking.
2. Medium and fine crushing system
The crushed materials are fed into the conveyor through the feeder at the bottom of the transfer silo, and then sent to cone crusher for fine crushing. Stones with too large particle size are transported back to the crusher to be crushed again.
3. Sand making system
After the material enters the PLS sand making machine, through the high-speed rotation of the runner, the material collides and collides to achieve the effect of shaping and making sand.
4. Screening system
The crushed material is sent to the circular vibrating screen by the conveyor belt for screening, and then enters sand washer for cleaning to remove dust.
Luoyang Dahua Heavy Industry Science and Technology Co., Ltd. is a professional cobblestone crusher manufacturer. The main equipment includes jaw crusher, impact crusher, hammer crusher, cone crusher, sand making machine and other crushing equipment and other auxiliary equipment. The crushing model is complete, It can also be tailored according to your production needs to provide you with high-quality crushing equipment. For more cobblestone crushers, please click customer service to learn more.