The price of 100 Tph Stone Cone Crusher Equipment
author:dahua time:2021-08-11
Cone crusher is a new generation crushing equipment improved on the basis of all kinds of crusher, with characteristic of high yield, low failure rate, and easy to operate. According to its advanced degree, it can be divided into single cylinder cone crusher, multi cylinder cone crusher, full hydraulic cone crusher, compound cone crusher and spring cone crusher. The users can choose according to their own actual needs.
Cone crusher application scope
Hydraulic cone crusher can be used to deal with basalt, diabase, iron ore and other 200+ materials.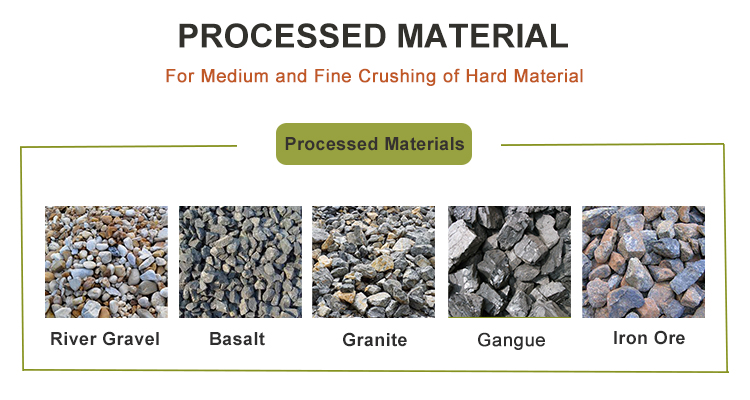 Performance characteristics of cone crusher
1. Good quality of finished products: The cone crusher adopts the special lamination crushing principle to make the crushed material more uniform and the product granule shape better. In addition, because the crushing chamber of the crusher equipment is deep enough, the material can be fully broken, 360 degrees without dead Angle.
2. Convenient maintenance: The structure design of cone crusher is very reasonable, and all the parts are protected by wear-resisting parts, so the maintenance is more convenient.
3. More processing capacity: The cone crusher combines the high rotation speed and stroke to greatly improve the processing capacity of the cone crusher equipment.
Luoyang Dahua 100 tph stone cone crusher price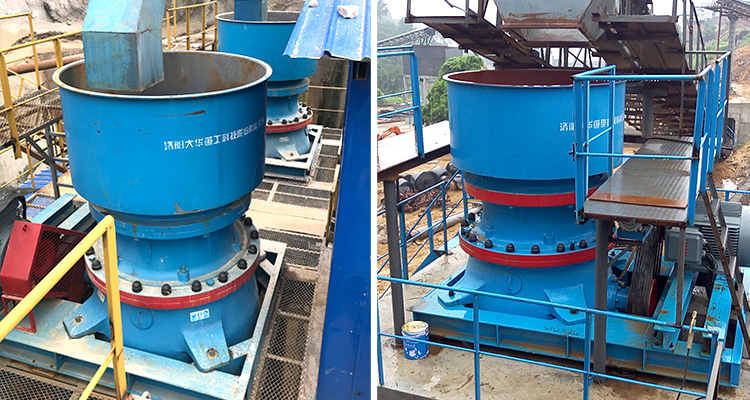 Luoyang Dahua is a crusher manufacturer with 30+ Years production experience. The production of cone crusher model is complete, independent research & development, design, and production, to ensure the quality of equipment. The production experience is rich, the technology is high, the plant facility is perfect, can realize the mass equipment production, reduced the cost consumption. Each piece of equipment has a relatively low production cost, so the price of each crusher equipment is not very high.
In addition, Luoyang Dahua stone manufacturers has large scale, strong strength, factory direct sales, the cone crusher offer is the ex-factory price, can effectively save customer investment. Luoyang Dahua cone crusher price from $65,000 - $530,000, the specific quotation according to the customer's production scale and the selected equipment model, details please click

online customer service.
More information about cone crusher, such as production process, equipment selection, preferential price list, etc., can also contact us at any time. Email:lydhchina@huazn.com.