Types of Huazn Stone Crushing Production Line
author:dahua2 time:2022-02-08
The stone crushing production line is to process the stone from the raw stone into the stone that can be used for construction. It mainly has two production methods, one is the traditional fixed crushing production line and the other is mobile crushing production line. These two production methods have its own advantages.
Fixed crushing production line: This overall configuration is more economical, and it is suitable for stone plants with relatively fixed sites. Before production, it is generally necessary to harden the ground and drive piling. When you are not willing to make cement foundations, you can also choose to use steel structure foundations.
Mobile crushing production line: It mainly uses mobile crushers, which do not require infrastructure and can be directly driven to the crushing site, and the equipment required for the general production line is installed on the mobile frame, including two-in-one equipment and three-in-one equipment. One equipment, four-in-one equipment, etc., is a movable production line when it leaves the factory, which is more suitable for stone factories with more flexible sites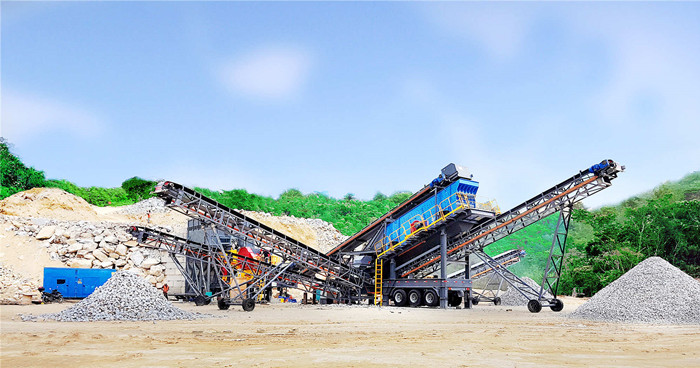 Huazn can produce stone crushing and screening production line equipment and provide you with technical support. The stone crushing plant equipment usually consists of vibrating feeder, jaw crusher, hydraulic cone crusher, vibrating screen, belt conveyor and other equipment; suitable for Processing of various stone; the designed output is generally 100-2000 tons/hour.