What Equipment is Used for Making Sand From Coal Gangue?
author:dahua2 time:2022-03-09
In order to meet the production needs of different users, coal gangue sand making equipment manufacturers produce various types of equipment, complete types, including crushers, sand making machines, mobile sand making machines and other main equipment and auxiliary sand making equipment (vibration feeder, Conveyor, vibrating screen), etc., scientific and reasonable collocation of these equipment can give play to its better working performance, so as to meet the production needs of users and reduce an investment cost for them. The specific equipment types are as follows:
1. Jaw Crusher
It has the reputation of being responsible for coarse crushing. It has a large feeding port and a large crushing ratio. It can crush large pieces of coal gangue into small stones.
It is often used for medium and fine crushing after middle jaw crushing. It is the secondary crushing equipment for coal gangue sand making and shaping. Users who do not have high requirements for the particle size of the finished product can only choose "jaw crushing + impact crushing" to make coal gangue into coarse sand. . For those with higher requirements on the quality of sand making, the sand making machine needs to be used again for further fine crushing.
One-time forming machine, large crushing ratio and high crushing efficiency, one crushing can be used as multiple crushers. It is also a very popular crushing sand making equipment in the market.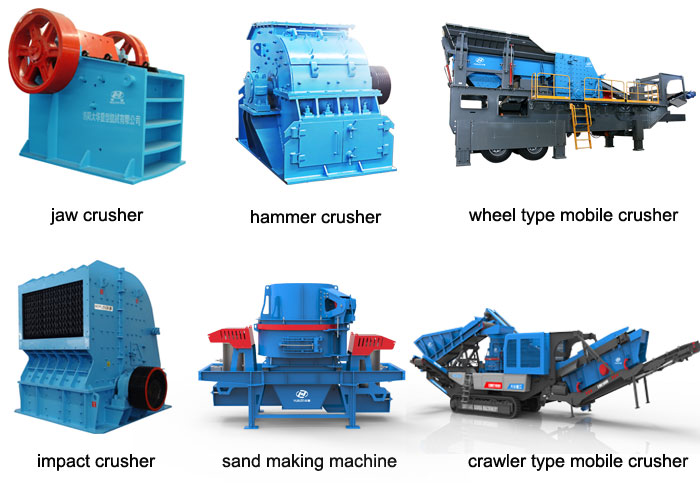 It adopts deep cavity rotor design, which has larger throughput and hydraulic cover opening device, which is convenient for inspection and maintenance. The feeding particle size is ≤60mm, the discharging particle size is 0-5mm, and the production capacity is 16-715t/h.
5. Gangue mobile sand making station
The traditional fixed sand making production line is too inflexible to change the work site at any time. It is not very friendly to users whose raw material site is not fixed and the production site environment is more complicated, but it is appropriate to use a mobile sand making station. It can follow the user to easily change the workplace, single equipment operation, multi-machine combination production is no problem, it has the characteristics of high intelligence, powerful function, high efficiency, energy saving and environmental protection, and strong flexibility.