What Kind of Crusher Machine is better for Granite Crushing and Limestone Crushing?
author:dahua time:2019-07-08
Granite and limestone are two kinds of materials that often consulted by customers when choosing crusher. Which kind of crusher is better for these two rocks? Here, Luoyang Dahua will introduce the granite crusher and limestone crusher.
Granite is a kind of ore with high abrasion resistance, high hardness and high silicon content, and it is difficult to be crushed in the actual crushing operation. Therefore, in the crushing process, we should choose the crushing equipment with lamination principle, so as to reduce the wear - resistant parts. Luoyang Dahua hydraulic cone crusher with successive laminating crushing principle, in the process of crushing, the material will be squeezed by the concave ring (fixed cone) and mantle(movable cone), the crushed materials will be drop down with the moving of movable cone. Normally, we use cone crusher machine for secondary crushing and fine crushing.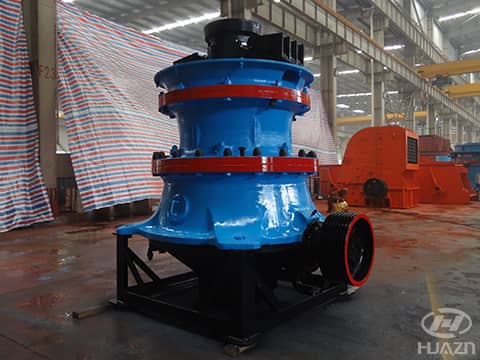 Limestone belongs to medium-hardness ore, which is easy to be crushed. After crushing or sand making, the finished materials have uniform grain shape and reasonable gradation, which is a high-quality stone (aggregate) favored by many industry fields such as highway, railway, airport runway, construction, municipal construction and hydropower dam. After the crushing of limestone by jaw crusher, it is suggested to use impact crusher for secondary crushing. Luoyang Dahua limestone impact crusher adopts three-stage crushing, with high vortex crushing cavity and P, S, T three stage crushing zone, so that the crushing efficiency is higher, the production capacity is larger. The shape of the product is cube, the size of discharge particle size can be adjusted.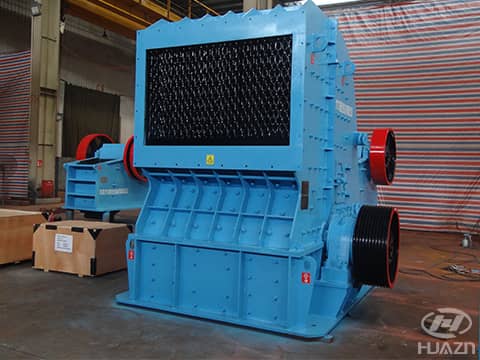 The crusher machine used for granite and limestone need to be selected should according to the customer specific crushing needs. Luoyang Dahua has experienced before-sale service team, our technician will offer the suitable solution after consulting with the customer. After installation, the technician will provide training for the customer. If you want to know more information about the crusher machine, please contact us: lydhchina@huazn.com