What Kind of Crusher Machinery is needed for Construction Waste Processing and Recycling?
author:dahua time:2020-08-07
As an accompanying organism in the process of urban development and renovation, construction waste brings inconvenience to people's life and damages the surrounding ecological environment. The recycling and processing of construction waste can not only reduce the pollution and damage to the environment, but also turn waste into treasure and increase profits for enterprises in the construction industry. So, what kind of crusher machinery is needed to process construction waste?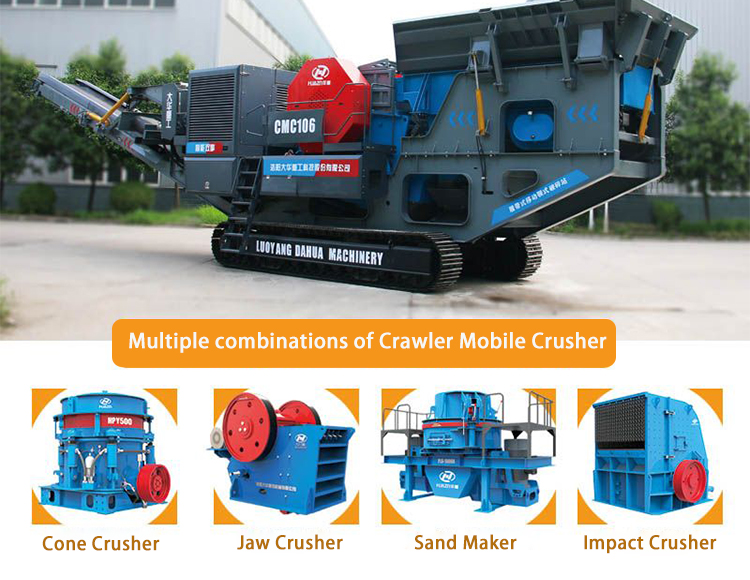 The composition of construction waste is complex, including waste bricks, waste tiles, concrete blocks, waste soil, iron wire, metal and other objects. The distribution is relatively dispersed, the distribution site space is relatively narrow, so in the crushing of construction waste we generally choose the mobile construction waste crusher, which is what we often say mobile crushing station or mobile crusher.
The mobile crushing station developed by Luoyang Dahua for the comprehensive recovery and utilization of construction waste integrates the equipment such as feeder, crusher and vibrating screen, etc. It is an ideal equipment for the recovery and utilization of construction waste by integrating the crushing and screening system. According to the particularity and limitation of construction waste disposal site, the company has developed crawler type and tyre type mobile crushing stations respectively, with a production capacity of 100 ~ 300 tons/hour.
YD series mobile crushing station
YD series mobile crushing station is a set of mobile crushing and screening line which is made up of vibrating feeder, coarse crushing equipment, multi-layer vibrating screen, medium crushing equipment, fine crushing equipment, mobile belt conveyor, sand washer, and electrical control system on one or several tractor-trailers. It is mainly used in highway, railway, metallurgy, chemical, building materials and other industries.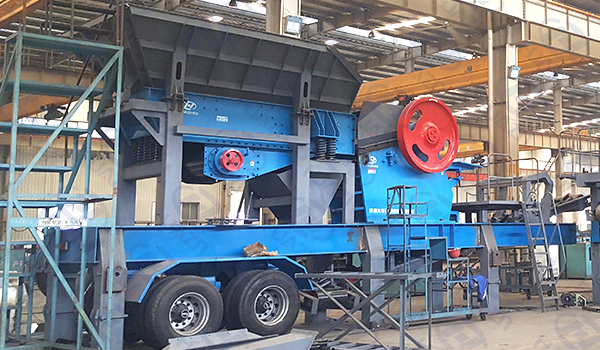 CMC series crawler mobile crushing station
CMC series crawler mobile crushing station is used for the coarse, medium and fine crushing of materials. The main equipment adopts the configuration form of "feeder + core crushing equipment". Its core crushing equipment can be divided into jaw crusher, impact crusher, cone crusher and impact crusher. The crushing station adopts grid power/hydraulic drive mode, which can provide reliable, stable and economical power source for equipment operation, and provide follow-up guarantee for continuous operation and production of crawler station. It is widely used for the crushing and processing of sand and gravel aggregates in high-speed road, high-speed railway, water conservancy, hydropower, construction, commercial and other industries, and also can be used in urban construction waste treatment, municipal engineering, bridge construction and other projects that need timely transfer operations.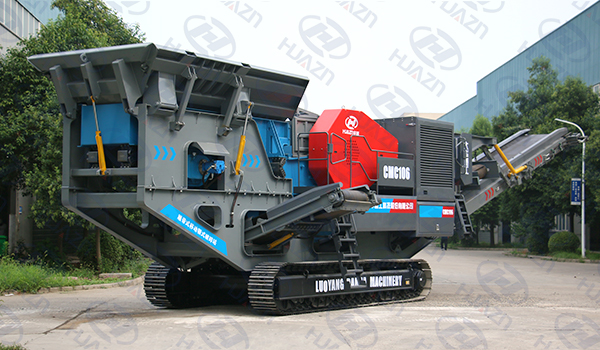 Since 2016, Luoyang Dahua has provided more than 20 complete construction waste disposal lines, which have been successfully applied in Beijing, Shanghai and other places. Luoyang Dahua is specialized in the production of jaw crusher, impact crusher, cone crusher, sand making machine, mobile crushing station and gravel production line equipment. Welcome the customer contact us to get latest information and price. Email: lydhchina@huazn.com