What Kind of Crusher is Good for Crushing Wet Material?
author:dahua time:2020-12-17
In the aspect of wet material crushing, it can be divided into wet coal crushing and other material crushing. Here we talk about wet coal crushing. Wet coal crusher is used for crushing dry coal or the one with moisture containing more than 15%, ore, rock, and other medium hardness materials in power, scientific research and other industries and departments. The output of wet coal crusher can be adjusted independently in production, and the output granularity is symmetrical, the production efficiency is high.
The hammer crusher of Luoyang Dahua can be used for crushing wet coal. The hammer crusher is mainly used for medium hard, brittle and water-bearing materials.
PCZ series hammer crusher
Feed size: ≤1500mm
Production capacity: 250~2000t/h
PC series hammer crusher
Feed size: < 350mm
Production capacity: 0.3~156t/h
PCD series single stage hammer crusher
Feed size: 600~1900mm
Production capacity: 80~1000t/h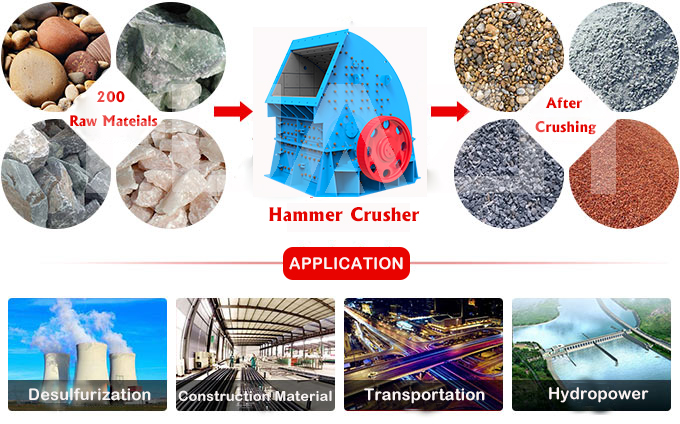 In addition to wet coal, what crusher is better for other wet hard rock material? Take hard rock materials like pebbles, bluestones, or granite for example. These materials with high hardness, but less moisture content, so we can use the common jaw crusher, cone crusher or impact crusher. If the materials content more moisture, you can take the first drying and then crushing production process. After the wet material is dried, it is broken by the crushers.
Wet material processing should consider the characteristics of the material, water content and other factors to determine which crusher to use. But most of the time, we can finish the production with a regular crusher.
JC series jaw crusher
Maximum feed size: 430~1360mm
Production capacity: 50~1500t/h
PFQ series strong vortex impact crusher
Feed size: 150~600mm
Production capacity: 50~1200t/h
HPY series multi-cylinder hydraulic cone crusher
Feed size: 25~353mm
Production capacity: 60~1100t/h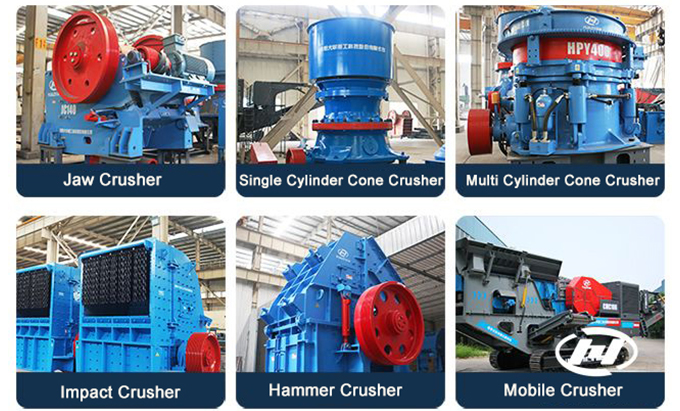 Luoyang Dahua has more than 30 years experience in manufacturing crusher machine, grinding machine, sand washer, mobile crusher plant. From machine design to site installation and training, the professional engineer will be assigned to take in charge. If you want to know more about our company, please visit www.lydhcrusher.com or send email to lydhchina@huazn.com.