What Material is used for Artificial Sand Making? What Equipment is used for Sand Production?
author:dahua2 time:2022-10-21
Machine-made sand is an artificial aggregate that pulverizes large stones to the size of sand through a sand making machine. What type of stone raw materials can produce artificial sand? What is the best equipment for preparing artificial sand? Here is your answer: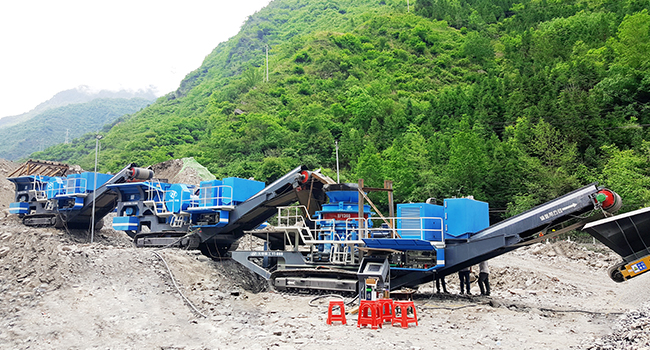 There are many raw materials for artificial sand making, such as river pebbles, limestone, basalt, granite, sandstone and other hard unweathered rocks, which can be used to process artificial sand. Now the sand making technology has been quite mature, construction waste, tailings, coal gangue and other solid waste can also be used as sand making raw materials.
What equipment is used for sand production?
Under the traditional technology, the stone into sand needs to go through coarse crushing, medium crushing, sand making and other processes. The equipment to be used is: jaw crusher, impact crusher (soft material), cone crusher (hard material), sand making machine and auxiliary equipment. At present, with the improvement of sand making technology, a new generation of
mobile sand making
production line has come out, which has great advantages in internal structure, installation and operation, and environmental protection design, etc., and is loved by the majority of users.
1. The effect of sand and stone products is good
It can complete the processing of coarse crushing, medium crushing and fine crushing of a variety of sand and stone materials at one time. Furthermore, different degrees of crushing sand production can be selected according to the effect of mineral raw materials and customer processing requirements. The sand and stone materials after sand making treatment have better grain shape and reasonable gradation, which can completely replace natural sand and stone for the current construction production operations.
2. Flexible transfer and convenient walking
Mobile sand making machine is not affected by the geographical environment, can walk on the road freely, convenient and fast transfer, and has a wider range of application. Diesel or power can be used to switch energy consumption, low operating cost, and high sand making efficiency.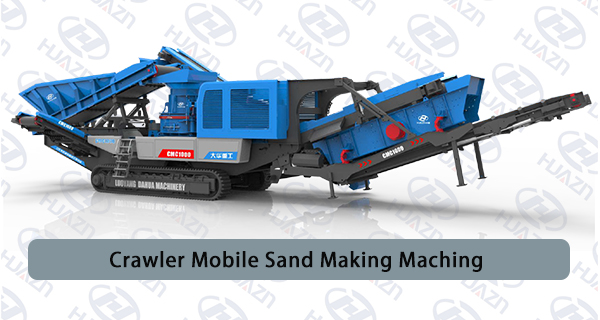 3. Strong sealing, green environmental protection
Breaking the traditional design concept, from the perspective of green environmental protection, the equipment has strong sealing, compact structure design, no noise, sealed production, and low pollution.
4. Digital technology, remote control
Various operations can be controlled by remote computer. The machine is equipped with hydraulic lifting system and automatic bin system, which can realize fine operation.
Luoyang Dahua specialized in manufacturing mining crushing & grinding equipment for 40+ years, in addition to provide you with high quality mobile sand making machine equipment, can also provide custom sand making production line according to your actual demand, short delivery cycle. If you want to know more, please consult the online service.