What is the Cost of Shale Sand Making Machine?
author:dahua2 time:2021-11-04
Shale is often used to process sand and gravel, whether it is crushed stone or machine-made sand, the quality and effect of the finished product are relatively good. What's the cost of the shale sand making machine?
Generally, when we consult with sand making machine equipment manufacturers, the prices we get are different even for the same output demand and the same type of equipment. For example, an ordinary shale sand making machine, with an output of 100 tons per hour, for example, the cheap equipment is $10,000 , and the good quality may cost $100,000 to $120,000. If it is required for different production volumes, from a small production capacity of more than a dozen to a large output of four to five hundred, the price may range from tens of thousands of dollars to hundreds of thousands of dollars.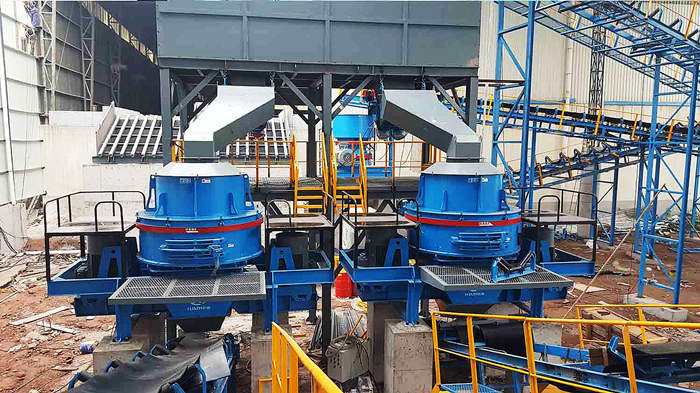 As a professional manufacturer of sand making machines, China Luoyang Dahua Heavy Industry Science and Technology Co., Ltd. can provide reasonable equipment configuration solutions to ensure greater economic benefits. If you are interested in sand making machines, you can have a chat online or send your detail need to our email: lydhcrusher@huazn.com