What materials can be processed by double toothed roller crusher? What should I pay attention to?
author:dahua time:2021-02-19
Double roller crusher is called as toothed roller crusher, which is suitable for the fine crushing of materials with the feeding size less than 80mm, the finished product granularity between 3μ- 20 mm. Such as the use of cobblestones, construction waste for artificial sand; Mining fine crushing of iron ore, quartz stone; The coke, quick lime in metallurgical industry; Pulverized coal for coking plants.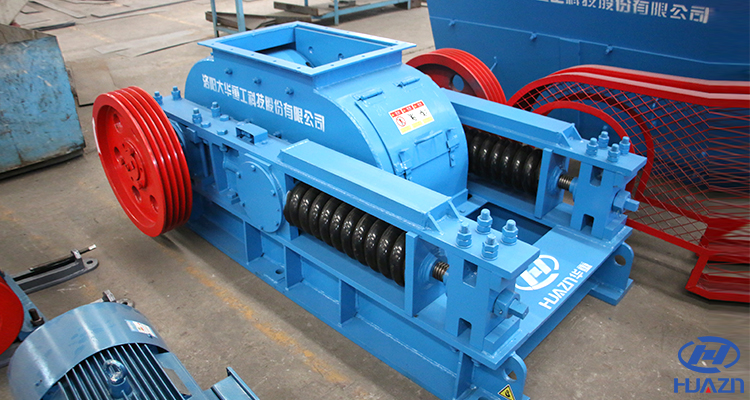 Safety technical operation rules for double toothed roller crusher
1.1 Check whether all parts are complete and intact.
1.2 Check whether the safety device, lighting and signal are in good condition.
1.3 Check whether the amount of oil is enough, the amount of oil should be appropriate, the oil quality should be clean, and the lubrication should be good.
1.4 Check whether there is any foreign body in the crusher.
1.5 Check whether the buffer device is flexible and reliable, whether the load pin is in good condition, and whether the dustproof and spray device work.
In order to get different particle size products, the discharge port size of double toothed roller crusher must be adjustable. And the safety device should be equipped in order to prevent the crusher from iron damage. Luoyang Dahua cherish every customer's visit, Luoyang Dahua experienced technical engineers will free design for the user, Dahua ensure that every piece of equipment delivered to the customer is a qualified machine, Dahua professional after-sales service team will provide guidance to production line assembly, equipment commissioning, machine maintenance and other services. Welcome the customer contact us: lydhchina@huazn.com.