Is mobile crushing station expensive? Where to buy cheap price mobile crusher station?
author:dahua time:2021-02-18
Mobile crushing station is an advanced crushing equipment developed by Luoyang Dahua in combination with the actual situation of sand and gravel production at home and abroad. Its outstanding advantages are convenient movement, small floor space, no need to develop the working site, can be customized configuration, integration of crushing and screening.
1. Overall installation, strong coordination, reasonable and compact layout.
2. The chassis of the vehicle is high, the width of the body is smaller than that of the semi-trailer, and the turning radius is small.
3. Flexible equipment configuration. Mobile crushing station can not only produce independently, but also carry out combined operation of coarse crushing and fine crushing.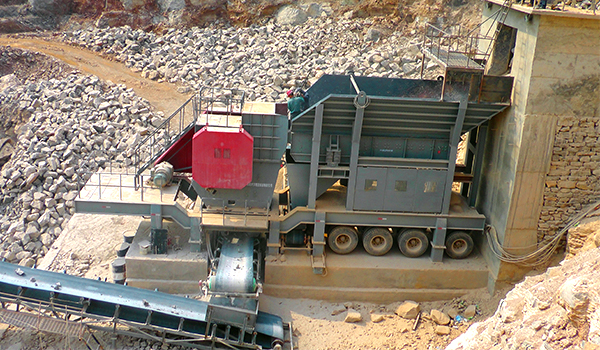 Is the price for such advanced equipment high? Here we recommend Luoyang Dahua mobile crushing station.
Luoyang Dahua each product price is very appropriate. With years of development, the company has an independent and perfect product design and research team, and also has a very high-end technology research and development team, so it has its own independent core technology. The price of Luoyang Dahua crusher is affordable, completely rely on their own technology, personnel, research and development, there will be no purchase of other people's technology, increasing the cost of R&D. In addition, its production line is very mature and perfect. The degree of mechanization is satisfactory, while reducing the cost, the overall quality and performance of the product has been improved. Luoyang Dahua will continue in perfecting the kinds of products and make a step towards serialization of equipment and integration of products.