What should be paid attention to in the use of small jaw crusher?
author:dahua time:2020-05-22
Small jaw crusher is a jaw crusher machine with the width of feed inlet less than 300mm for the primary crushing of rocks, ores, etc. It has small size, easy to move, and large crushing ratio, which is commonly used in mining, building materials, coal and other industries. The operation efficiency of the equipment and the service life are inseparable from the good maintenance of the equipment, so what aspects should be paid attention to in the use process?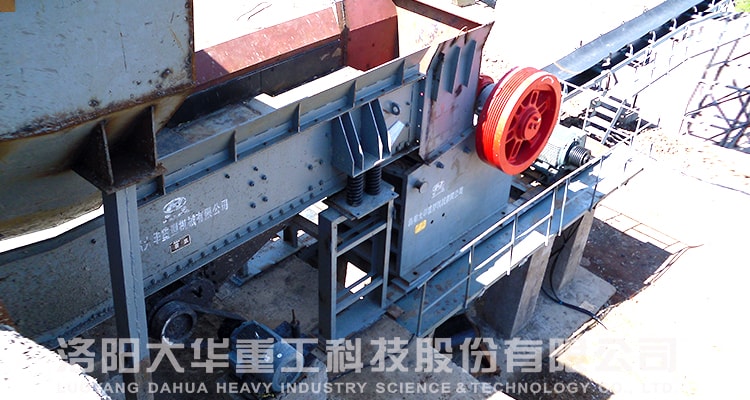 1. When crush material, must be uniform feed, otherwise it will block the feed opening due to untimely crushing. If the materials are too hard, it's better to add a process ahead.
2. In the process of operation, often pay attention to the block of ore stuck to the feed opening. If stuck, use a hook to remove it. If the ore is stuffed in the crushing cavity, it should end the ore feeding, and restart after ores are completely crushed and discharged. Do not remove ore from the crushing cavity by hand.
3. Under normal working conditions, bearing temperature rise should not exceed 30℃, the highest temperature should not exceed 70℃. If the temperature exceeds the above temperature, should immediately stop the machine, find out the reason and eliminate.
4. Good lubricate of jaw crusher can ensure the normal operation of the machine and extend the service life of the equipment. The grease added in the bearing seat is about 50% of its space volume.
5. The lower part of the toggle plate should be cleaned regularly, so as to keep the space between the toggle plate and the moving jaw free from debris.
6. Operators must undergo professional technical training before operating the machine. Follow operating instructions during operation and keep daily records of equipment.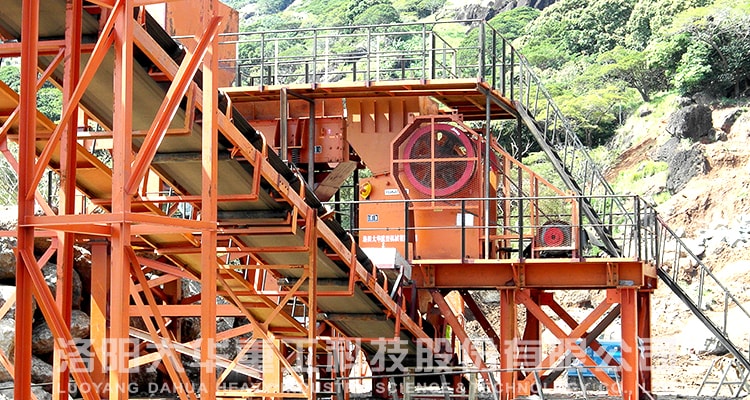 In a word, check the machine regularly when using it. Check the internal wear of the machine, such as the jaw plate, toggle plate, side protective plate, replace the worn one in time. At the same time, pay attention to the weight, model and size of the replacement parts, and be sure to replace according to the original part parameters.
The long term use of crusher is inseparable from the standard operation. The sand and stone factory needs to establish a scientific and effective management system, to ensure the standard operation of sand and stone production line, to facilitate the steady progress of sand and stone production, to bring continuous benefits to the factory. If you want to know more information of the crusher machine, jaw crusher machine, please contact us: lydchchina@huazn.com.