Which Kind of Sand Washing Machine is Better?
author:dahua time:2020-05-14
Sand washing machine is used to remove the impurities from stone and sand and plays an effect role in sand washing and cleaning process. Sand washing machine is widely used in sand and gravel yard, mine, building materials, transportation, chemical industry, water conservancy and hydropower, concrete mixing plant and other industries for cleaning and material selection. According to its different appearance and principle, mainly divided into spiral sand washing machine, roller sand washing machine, bucket wheel sand washing machine, vibration sand washing machine. Today, we will introduce the type of sand washing machine and how to choose.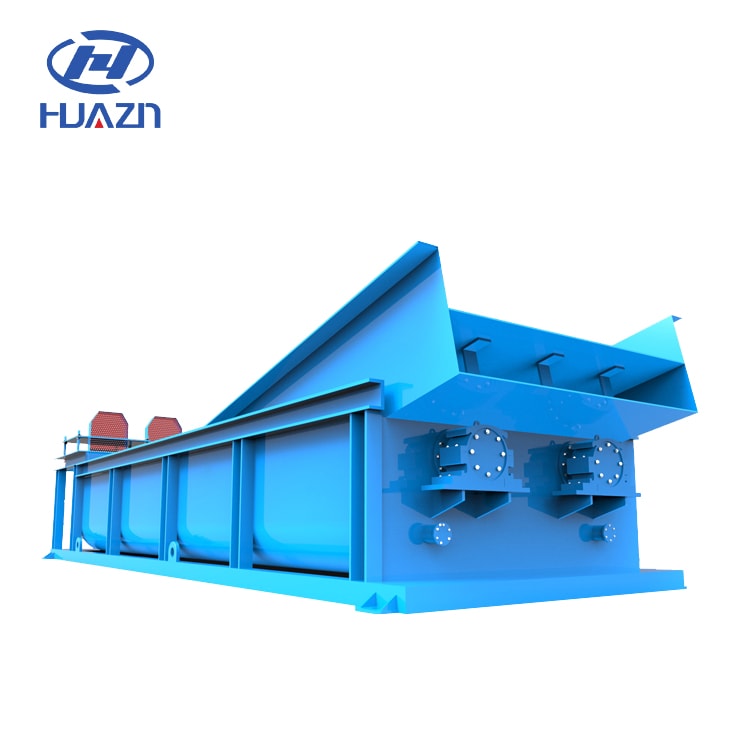 Spiral sand washing machine: mainly through the spiral device to mix sand and stone, so that the soil is mixed with water, discharged from the equipment outlet, and sand and stone under the role of the spiral device is gradually screened, discharge from the top of the outlet, so as to achieve the sand and stone cleaning and screening effect.
Roller sand washing machine: is the use of the roller in the stone and the roller of the rotary collision, friction, rolling, plus high-pressure water gun spray for cleaning.
Bucket wheel sand washing machine: it is mainly through the slow rotation of the impeller to achieve the sand cleaning processing, according to the different output, can be divided into a single wheel, double wheel and three wheel sand washing machine. Bucket wheel sand washing equipment is of high cleanliness, small sand loss, often used to clean river sand.
Vibration sand washing machine: the machine is composed of eccentric block on the upper part of vibration screen, circular vibration, motor, etc., which is connected to the circular vibration motor to connect the screen box to vibrate. With the help of the working principle of equipment angle and strong spring, the machine is automatically separated and cleaned.
These several kinds of sand washing machine can be used for sand cleaning, but according to its different principle, the main application of the industry will be different. So how do we choose a sand washer?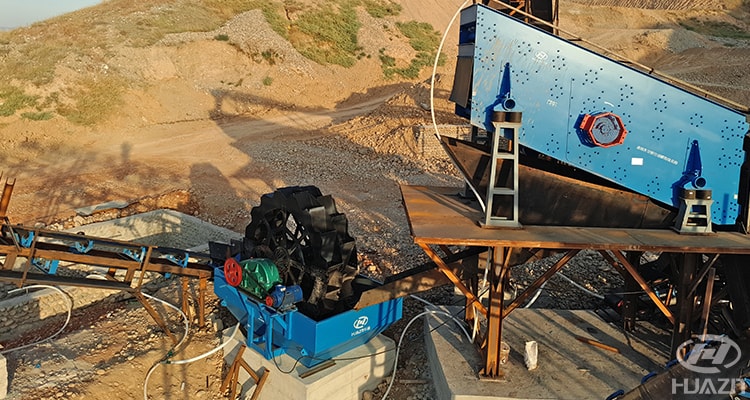 1. Understand the performance of sand washing machine:
The performance of sand washing equipment will affect the later use effect and economic benefits, we should try to select sand washing equipment to do field investigation, personal test, observe the operation of the equipment in the test process and the processing capacity.
2. Understand the strength of sand washing machine manufacturers:
The strength of the sand washing machine factory mainly refers to the production scale, production and processing technology, skilled operators, etc., only the powerful manufacturer can guarantee the overall performance of the equipment and after-sales service.
3. Know the industry's reputation:
The manufacturer's reputation in the industry can also reflect the quality of sand washing machine, can also refer to the manufacturer's after-sales service and reputation, users should also know more about the manufacturer's reputation in the industry.
Luoyang Dahua has more than 30 years experience in manufacturing crusher machine, mill machine, sand washing machine, vibrating screen and can also provide solution for the stone crushing production line. In the using process, if you have any problem, please contact us, the professional technician will reply you within 6 hours. Our email is lydhchina@huazn.com