Why can't We USE Compound Crusher to make Sand of Cobblestone?
author:dahua time:2020-11-06
Cobblestones are common raw materials for mechanical sand, but the choice of crushing and sand making equipment should be cautious. Some stone factory friends want to choose a compound crusher for the cobblestone sand making, is this feasible? In fact, it is not appropriate, we general recommend to choose sand making machine and roller crusher.
Why the compound crusher cannot be used for cobblestone sand making?
1. Incomplete discharging: The cobblestone itself has a high hardness (Mohr's hardness is around 7), so the choice of compound crusher may cause incomplete discharging particle size and ugly specifications.
2. Severe wear of compound crusher: The cobblestone with larger hardness will also cause serious wear and tear of crusher parts, requiring frequent replacement of parts, which will not only affect the output of single machine, but also cause waste of cost in later period.
3. Over-fine specifications of finished products: The general requires of the discharge standard of the mechanism sand is between 1-3mm, and the grain type is relatively high. The compound crusher generally fails to meet this demand. The content of stone powder in finished products is slightly high, and the discharge is over-fine.
In general, the choice of compound crusher for cobblestone crushing is not very suitable. What kind of equipment is better for cobblestone crushing and sand making? Small roller crusher and VSI sand making machine are recommended here.
1. Raw material granularity < 50mm
Directly choose VSI sand making machine, or roller crusher for fine sand making treatment, at the same time with the corresponding vibrating screen, feeder, belt conveyor and other equipment.
VSI sand making machine has a good stone shaping effect, but the price is slightly expensive; The roller crusher is cheap, but the finished cobblestone mechanism sand shape is not as beautiful as that of VSI sand making machine.
2. Raw material granularity > 50mm
Jaw crusher + cone crusher + VSI sand making machine + vibrating feeder/screen + belt conveyor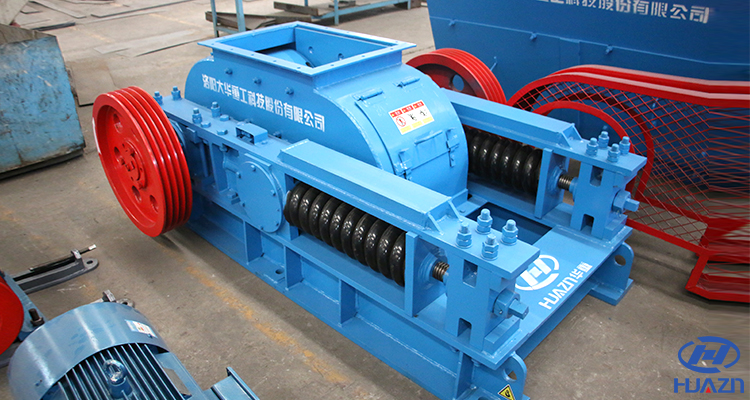 Common cobblestone crushing, sand making equipment is mainly the combination of the above, the specification configuration should according to the actual production requirements of users, like site size, capital budget, finished product budget and other allocation. You can consult the online service for FREE design scheme.
As professional cobblestone crushing and sand making machine manufacturers, Luoyang Dahua has designed satisfactory production lines for cobblestone sand making for 2000+ stone mills at home and abroad. Scientific equipment collocation, tailored design of the production line, rich experience, and good reputation! Please contact us to get latest price. Email: lydhchina@huazn.com