Vertical Compound Crusher Sand Production Crusher
author:dahua time:2020-11-05
Speaking of sand making machine, the first thing that comes to our mind is the vertical shaft impact sand making machine. Indeed, the combined working principle of "stone beat stone" and "stone beat iron" of the sand making machine really makes the better sand making effect, but the corresponding output is relatively high and the cost is also very expensive. Is there any other good sand making machine? Yes, the vertical compound crusher is also very good.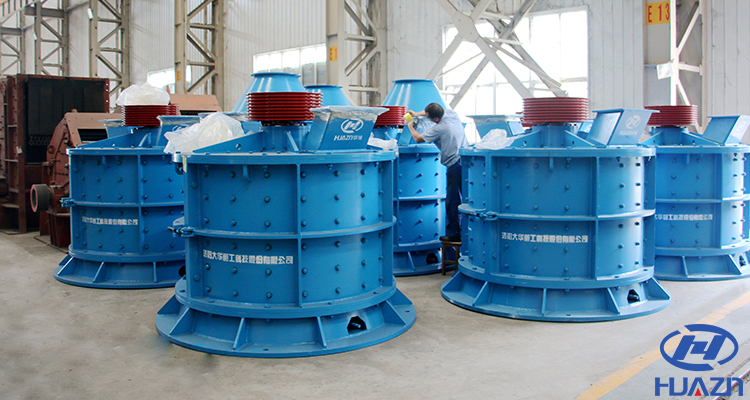 The vertical compound crusher has the characteristics of large crushing ratio, strong crushing capacity and diversified crushing materials. It integrates coarse crushing and fine crushing, simplifies the process, and has special structure, smooth operation and advanced technology. The compound crusher also has the crushing mechanism of impacting and grinding, which can achieve more crushing and less grinding.
Outstanding advantages
Simple structure, strong crushing force.
Little noise and little dust
Strictly meet the national environmental protection standards, low noise, equipped with dust removal equipment, reduce dust generation and pollution.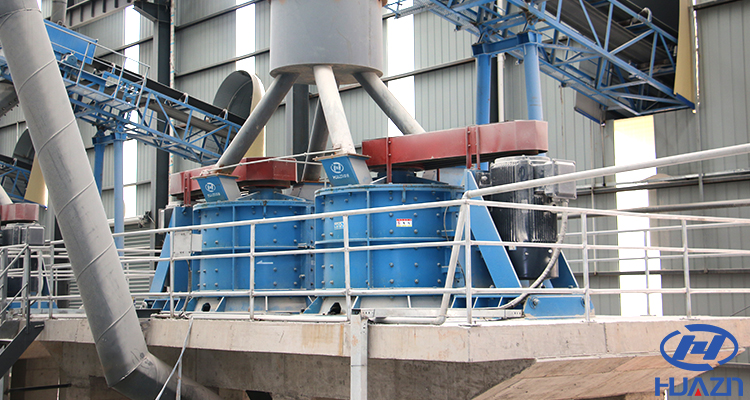 Easy operation and maintenance
The vertical compound crusher is easy to operate, convenient for maintenance, reduce the downtime maintenance.
High productivity
Deep cavity crushing without dead zone, no material blocking phenomenon, single machine energy saving by 15% ~ 30%.
Widely used
Large adjustment range, reasonable structure, small floor area, can meet various processing needs of users.
Luoyang Dahua vertical compound crushers are sold to France, Indonesia, Russia, Japan and other 20 countries, from before sale to after sale, the company professional engineers are take full in charge of the production process. If you want to know more details about the products, please contact the online service or send email to lydhchina@huazn.com .