Why choose Luoyang Dahua Crawler Type Mobile Crusher?
author:dahua time:2020-06-01
Crawler type mobile crusher is a convenient and intelligent crushing equipment in the mine crushing industry. It can be directly move into the field for crushing and screening work, thus greatly reducing the installation time of the equipment, save working time and effort.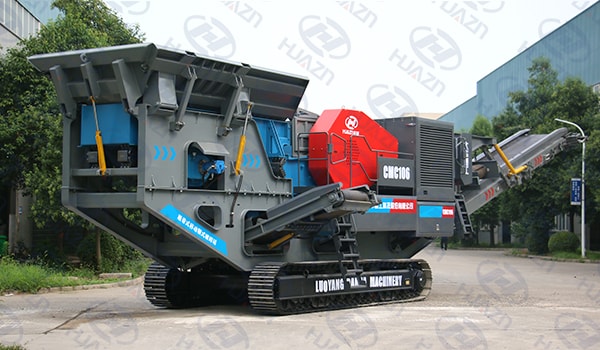 With the rapid development of infrastructure and the increasing market demand for sand and gravel, crawler-type mobile crusher is more and more popular with customers and manufacturers. Why choose Luoyang Dahua crawler mobile crusher? Let's look at the reasons.
Crawler type mobile crusher is a mobile crushing and screening equipment developed by our company with mature manufacturing technology and market conditions. The equipment adopts rigid ship structure, hydraulic drive and crawler walking. Its stability is very strong, can be used in the work site in a variety of complex work condition, such as: mountain, dirt road, wetland, etc.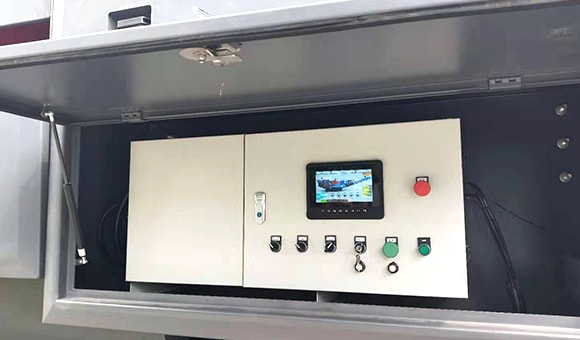 The reason to choose Dahua crawler type mobile crusher:
1. Intelligent control system, one-button startup mode, automatic monitoring, easy operation, and high safety factor.
2. With its own motor, it can realize the combination of diesel engine and motor. It can work normally without power and with little power, low downtime and high efficiency.
3. Integrated design, complete functions, can complete the crushing and screening work in a machine, save time and effort.
4. Folding design increase the foldability of the equipment, free expansion, can enter the site, not subject to site restrictions, flexible transition.
Luoyang Dahua is a large-scale mobile crushing equipment manufacturer, with more than 30 years of production experience, the equipments are sold more than 160 countries. Luoyang Dahua crawler type mobile crusher configure with dust removal and noise reduction device, can effectively relieve the dust pollution in the work, low noise, green production, and the device has a fixed hydraulic system, mature technology, the performance in the workplace has a good stability and low failure rate.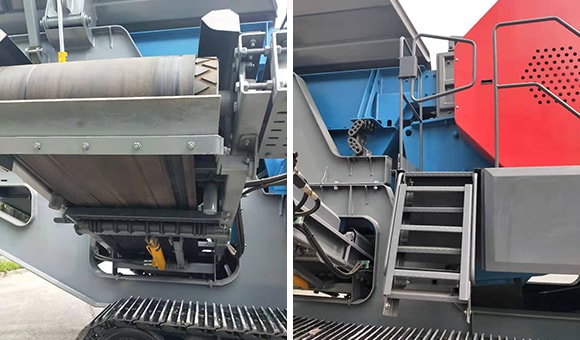 The machine body of the crawler type mobile crusher is small in size and not limited by the site. It can work normally in the open and semi-open environment. The integrated design integrates feeding, crushing, conveying and screening.
The device is equipped with a motor, realizing the combination of diesel and motor, can work normally without electricity and low power. The machine has PLC touch screen control, one-button start, intelligent control, is really in line with the modern high-tech development, welcome the customer contact us: lydhchina@huazn.com.