What Questions should be considered in the Investment of Mobile Crusher Plant?
author:dahua time:2020-06-02
Urban environmental protection is an important project in the development of Chinese society. In recent years, the whole society has been paying attention to the management of construction waste, constantly study the problem of construction waste recycling. In order to solve this problem, may crusher manufacturers study the new device that can be used in the construction waste industry and to solve the problem of environmental pollution. After the treatment of construction waste, it can be used in the construction of buildings and highway bridge construction projects, not only to solve the problem of environmental pollution, the recycling of resources will also be a general trend at present and in the future. Mobile crusher plant is the most popular equipment in the treatment of construction waste. Flexible equipment movement, flexible broken modules, allows it to work directly without being influenced by the site, which is also the reason why many investors choose mobile crusher plant.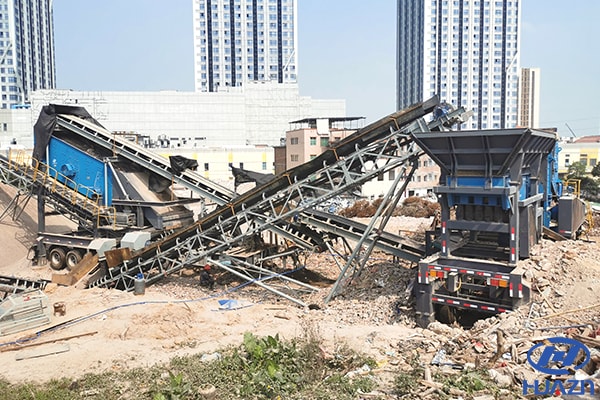 What questions should be considered in the investment of mobile crusher plant?
1. Manufacturing enterprises
Since different manufacturers of mobile crusher plant have different investment costs, their prices will vary. In one case, some manufacturers own their own processing plants and have their own sales, the price is ex-factory price. Others do not have their own processing plant, need to buy other mobile crusher plant, and then put their own label. Because of the difference in the middle price, it will be relatively high.
2. Selection of product configuration
Mobile crusher plant is a production line composed of many different equipment. Different configurations in the production line require different cost inputs, so the selected configuration is also one of the factors affecting the price of mobile crusher plant.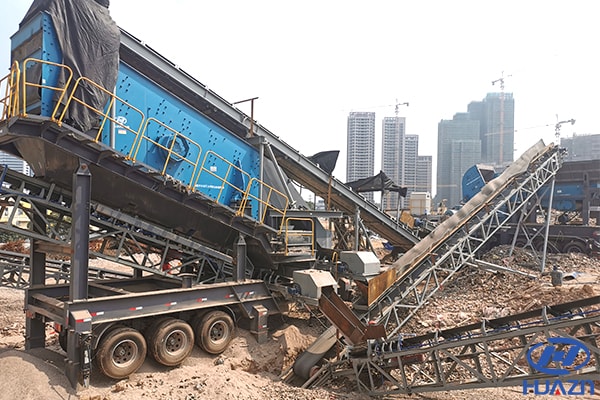 3. Use materials
Heavy equipment manufacturers need to take into account factors such as site location, raw materials, logistics, labor costs and professional technical personnel costs when making equipment. These different components have different levels of cost at different times in society, and the cost is different, so the final price of the device is different.
4. Location of manufacturer
The location of the manufacturing enterprise is usually very important, especially for the heavy manufacturing enterprise. The choice of plant location will determine the cost of personnel, materials and product logistics. For example, if you set up a factory in a first-tier city like Shanghai, the price will be higher than in inland areas and the personnel cost will be higher. In this way, the final product will be more expensive.
Luoyang Dahua has rich experience in manufacturing mobile crusher plant, we have wheel type mobile crusher plant and crawler type mobile crusher plant for option. If you want to buy the mobile crusher, please contact us to lydhchina@huazn.com.