Large Stone Crushing Production Line Crusher Machine Configuration
author:dahua time:2021-07-15
Sand aggregate production line is a professional production line equipment for crushing all kinds of stone and building sand. I can process the cobblestone, granite, basalt, dolomite, limestone and other materials to meet the standards of building sand. The sand and stone production line can also be called as the sand production line, stone production line, usually includes vibrating feeder, jaw crusher, impact crusher/cone crusher, vertical impact crusher (sand making machine), vibrating screen, washing machine and conveying equipment. The production line can be configured according to customer requirements. Luoyang Dahua selects Jiangxi 2000t/h sand and gravel aggregate processing system and Anhui 2000t/h sand and gravel aggregate production line as the reference.
01 Jiangxi sand aggregate processing system
Luoyang Dahua heavy industry science and technology co., LTD., undertakes and dominates the design of Jiangxi hard rock and gravel aggregate system of 2000 t/h. Since the launch of the project in October 2019, Luoyang Dahua has paid attention to every work link and ensured project quality through the whole process, from preliminary project testing and planning, production line scheme configuration, equipment production, delivery, installation, commissioning and production. The production enterprise also attaches great importance to environmental protection, and protects the surrounding ecological environment with the safest and most environmentally friendly measures, which also lays a solid foundation for sustainable development.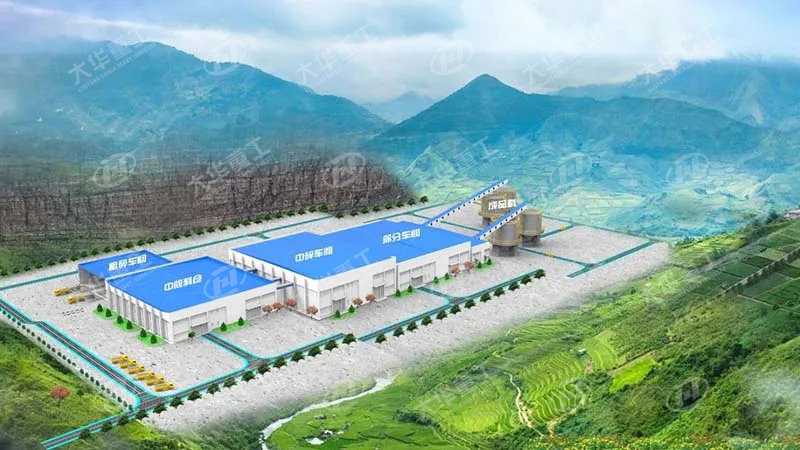 The mainly used equipment: bar feeder, jaw crusher, single cylinder hydraulic cone crusher, multi-cylinder hydraulic cone crusher, vibrating screen and other equipment.
Project features: the design of the project is based on the premise of large-scale sand aggregate processing system standardization, factorization, full intelligent modernization, green environmental protection and energy saving. It adopts advanced processing technology, smooth flow, guaranteed capacity, reasonable site layout, safe and reliable equipment configuration.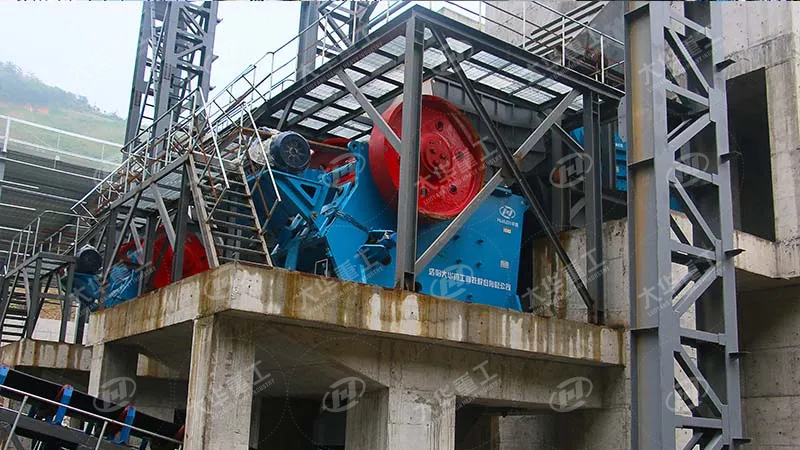 02 Anhui 2000 tons sand aggregate production line
The project cooperation company has many years experience in aggregate production technology and quality management, strong technical force, the company's equipment and management reached the advanced level. This enterprise adheres to the concept of green mining, comprehensive utilization of resources, and harmonious development. Environmental protection facilities are safe and stable, dust emission is better than the national standard.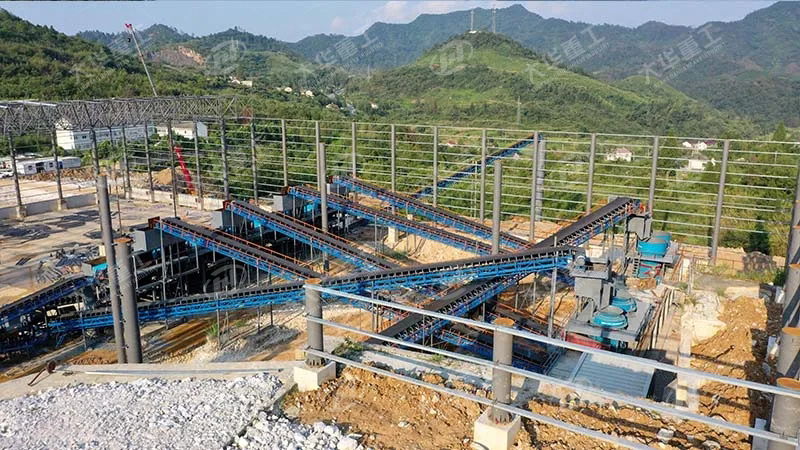 According to customer's specific requirements, Luoyang Dahua organizes a professional technical team to customize the entire production line according to the needs of users and the local actual situation. After considering analysis, to provide users with the following equipment: single cylinder feeder, jaw crusher, single cylinder cone crusher, multi cylinder cone crusher, vibrating screen, and so on.