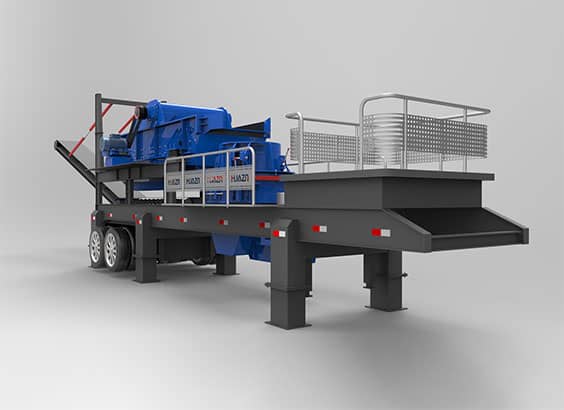 Modularized Mobile Crushing Plant
Description
The modular crushing and screening plant is consisting of one or several crushing or screening units based on the customers' needs of the projects.
Features
1. MY Wheel Type Mobile Crushing Plant is the movable crushing and screening module designed by combining with standard wheel trailers. It can be moved flexibly according to the practical conditions on the work site.
2. It uses the standard wheel axles and traction steering shafts, which is easy for the transportation by road.
3. It can be configured flexibly as the mobile crushing modules for different crushing stages, primary crushing, second crushing and fine crushing according to the different projects. Also it can be operated independently for single crushing stage.
4. Each single module is easy to be moved and composed with the smart weight, proper length, good adaptability and flexibility.
5. The special wheel trailers with the reliable performance, high efficiency and multi-function will be supplied.
6. With the complete crushing plant it can be installed quickly and operated only after power-on.
7. Simple control system for operating: it can be the integrated control for a single module and also the interlocking control for several modules.
Parameter
Model
MY-60
MY-120
MY-150
MY-200
MY-300
Product size(mm)
0-40
Capacity(t/h)
60-80
80-120
100-150
150-200
200-350
Primary crushing stage
Vibrating feeder
GZD300*95
ZSW380*95
ZSW420*110
ZSW450*120
ZSW500*130
Jaw crusher
DHKS3020
ASD3625
C1008
JC110
JC125
Secondary crushing stage
Vibrating screen
2YA1530
2YA1536
2YK1860
2YK2160
2YK2460
Impact crusher(for rocks with middle hardness)
PFQ1108
PFQ1110
PFQ1310
PFQ1313
PFQ1315
Cone crusher (for hard rocks)
GPY100MF
GPY100EC
GPY100S
GPY200S
GPY200S
Fine crushing stage
Vibrating screen
3YA1536
3YK1545
3YK2160
3YK2460
3YK2475
Vertical shaft impact crusher
PLS-550
PLS-700
PLS-850
PLS-1000
PLS-1200
Options
The portable belt conveyor, movable belt conveyor, iron separator,and electric controller can be provided according to the requirements from users.
Machine Photo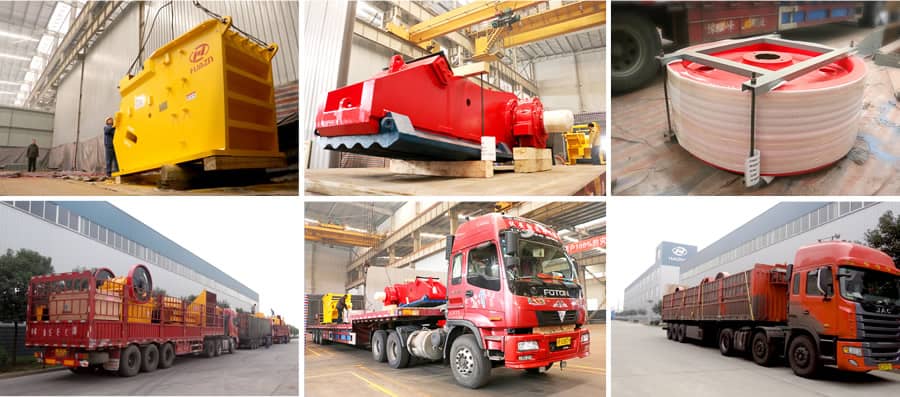 Get Solution & Price Right Now!
leave your message here, we'll send you an Email immediately.