1000t/h Coarse Fine Crushing System for Construction Aggregates in France
author:dahua time:2019-06-28
This 1000t/h coarse fine crushing production line is design by our company to meet the customer requirement for construction aggregates crushing. Due to the particularity of the crushing site of the customer and the narrow working space, our company has designed the modular crushing system for the customer. The whole production line from the crushing equipment to the materials bin is adopted modular design. The original production line is designed into multiple modules, which effectively saves the installation time, and makes the operation and maintenance simple and convenient.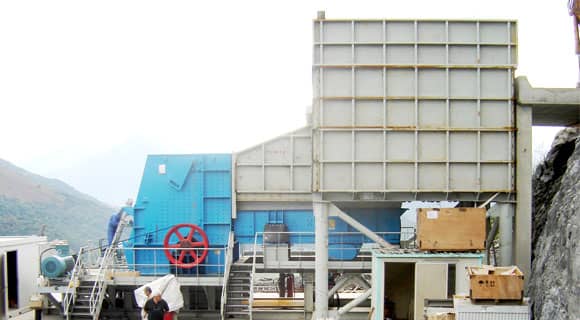 Processing equipment:
ZSW600 X 210 grizzly bar vibrating feeder, BP55 impact crusher, modularized frame work platform.
Equipment selection:
1. The system chooses overload feeder, which fully guaranteed the normal feeding of large materials.
2. The crushing material is limestone, which is relatively soft material, so it is recommended to use Dahua BP impact crusher. BP coarse impact crusher is manufactured by adoption of French technology, the crusher has big feeding size, small discharging size, strong crushing force and good shape.
Luoyang Dahua has been established for more than 60 years, the company has rich experience in designing and manufacturing various kinds of crusher machine as well as can provide suitable solution according to the customer requirement. We have offered hundreds of crushers for the overseas customer and received high praise from them. If you want to know more about our company, please visit: www.lydhcrusher.com