300 T/H Iron Ore Crusher - Price of Complete Crusher Equipment?
author:dahua2 time:2022-10-17
Iron ore crusher is a kind of mechanical equipment for crushing raw iron ore. For the price of complete sets of crusher equipment with 300 t/h, let's take a detailed look.
300 r/h iron ore crusher
Iron ore crusher has many kinds of equipment. Iron ore belongs to hard rock, with Mohs hardness about 6.5. There are many kinds of iron, magnetite, hematite and siderite, etc., therefore, the complete iron ore crusher equipment recommend to choose jaw crusher and cone crusher, respectively applied to different stages.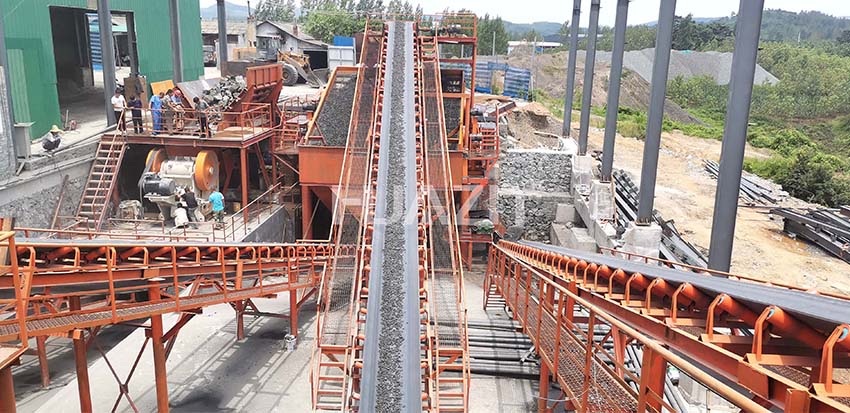 1. Jaw crusher
From large iron ore crushing to 5-30mm fine material, two process stages are required to avoid great damage to equipment.
Jaw crusher
is used in first-stage, for coarse crushing. Jaw crusher adopts extrusion crushing principle, deep V-shaped crushing cavity, and no dead zone. At the same time, using wedge to adjust the discharge port, easy to adjust and maintenance, the crushing ratio is large, and finished product particle size is uniform. In addition, for this kind of high hardness stone, jaw plate, lining plate and other key components are made of high manganese steel and high quality alloy material, the machine is durable, JC, PEY new series jaw crusher is recommended.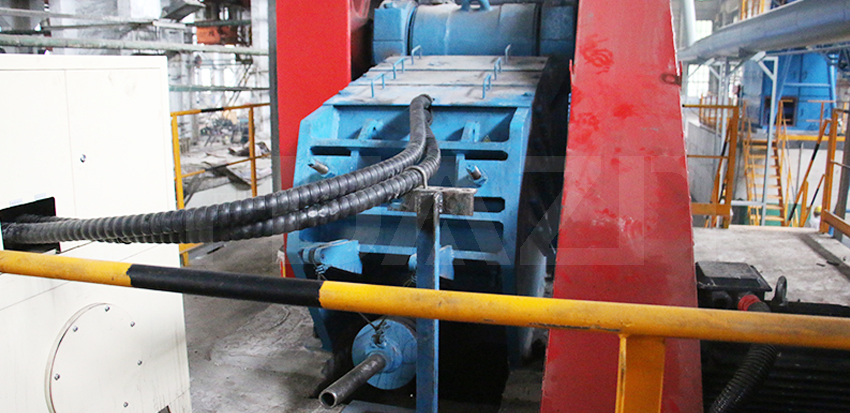 2. Cone crusher
Cone crusher
is used in secondary stages, for medium and fine crushing of high hardness materials. By adopting the principle of laminating crushing, the finished product granularity is more uniform. Simplified structure design, easy to maintain, and the mental, concave and wearing parts are made from manganese steel. Solve the problem of high running costs, increase crusher machine service life; hydraulic motor adjustment is easy to operate.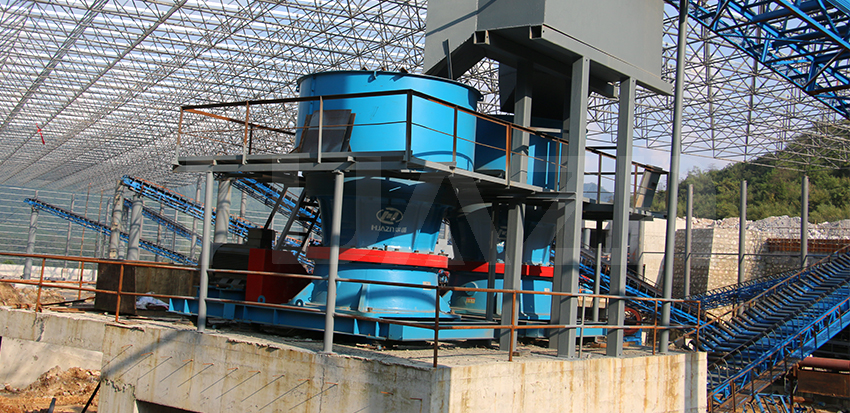 How much is the 300 t/h iron ore crusher?
There are many choices of iron ore crusher equipment. When we choose the crusher, we need to know about our specified demands, such as crushed material, production capacity, feeding size, and discharging size, etc. Luoyang Dahua has rich experience in the development and research of mining crusher equipment, please contact the online service to get latest quotation.