Advantages of Single-cylinder Hydraulic Cone Crusher
author:dahua2 time:2022-07-20
Single-cylinder hydraulic cone crusher is a crushing equipment integrating hydraulic, mechanical automation, intelligent control, electrical centralized control and other technologies. The whole machine is simple in structure, easy to operate and maintain, quicker when replacing parts, and improves the production efficiency of the whole machine.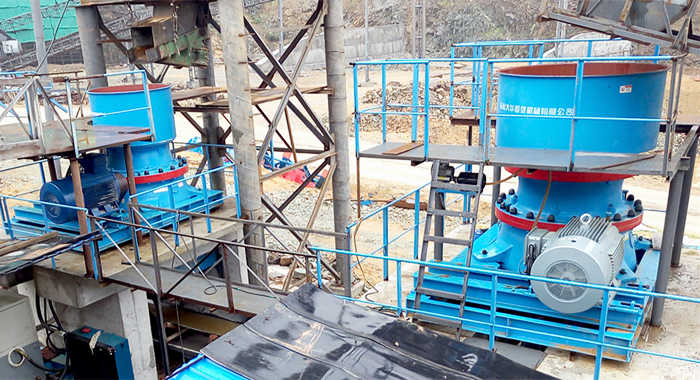 Advantages of single-cylinder hydraulic cone crusher:
1. The finished product has excellent particle shape
The traditional single particle crushing principle is changed, and the new lamination crushing principle is adopted, which not only realizes the selective crushing of materials, but also greatly improves the proportion of fine materials and cube content of the crushed finished product, which greatly reduces the Needle sheet material.
2. Great crushing strength
In the design, the combination of higher rotational speed and stroke greatly improves the rated power and passing capacity of the cone crusher, improves the crushing ratio, and also greatly improves the production efficiency of cone crusher.
3. Long service life
All parts of cone crusher are protected against wear, which reduces maintenance costs to a minimum, and generally increases the service life by more than 30%.