Advantages of Teeth Roll Crusher
author:dahua time:2020-05-20
Teeth roll crusher is used for the fine crushing of feeding materials less than 150mm, and the finished products granularity is 100mesh to 2mm.
Four advantages of teeth roll crusher:
1. Lowest cost of wearing parts in fine crushing equipment (roller skin can be used for more than half year);
2. Easy maintenance and low failure rate;
3. Small noise, less pollution and power;
4. Wide application and low price.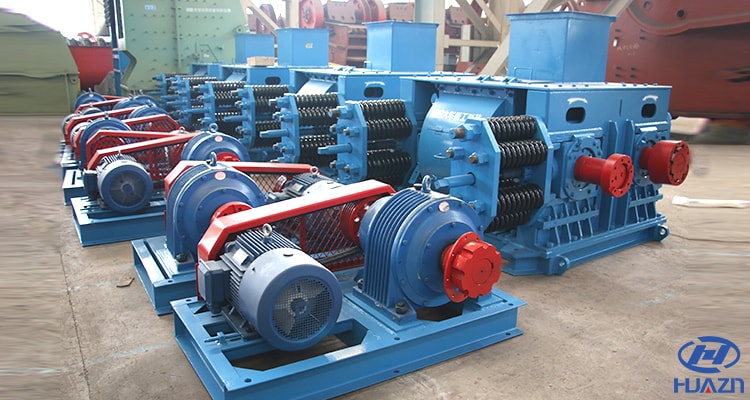 Teeth roll crusher is widely applied in the fields of coal, mining, construction, metallurgy, and chemical industry, so many users will ask what factors would influence the production capacity of roll crusher?
1. Material hardness. The more hard the material is, the more difficult to crush and more serious abrasion for the machine.
2. Material humidity. The more water is contained, the easier to adhere to the machine and block the discharge transportation, thus reducing the crushing capacity.
3. Crushed material fineness. The more fine the crushed material, the less crushing capacity.
4. Material composition. The more fine powder contained in the material, the easier to adhere to influence the transportation. Take pre-screen for more fine powder material.
5. Wear resistance of crushing machine. The better wear resistance the crushing parts (hammer head, jaw plate) are, the larger crushing capacity.
Luoyang Dahua, established since 1958, China famous brand and is the supplier for mining crushing and grinding machinery. The main products are jaw crusher, cone crusher, impact crusher, mobile crushing plant, roll crusher, and can also provide solution for the complete stone crushing production line. Welcome the customer contact us to lydhchina@huazn.com to get the new product information and latest quotation.