Application Scope and Advantages of Hammer Crusher
author:dahua2 time:2022-05-16
Hammer crusher is a kind of machine that uses the high-speed rotating hammer to impact the material to break it along the fragile parts such as natural fissures, bedding surfaces and joint surfaces. "One-shot molding" is the highlight of the hammer crusher. This function not only shortens the operation process of the crushing site, but also reduces the workload and equipment configuration, which can save about 15% of equipment investment costs.
Application range: used in many industries such as mining, smelting, building materials, highway, railway, water conservancy and chemical industry.
Applicable materials: coal, gypsum, alum, brick, limestone, etc.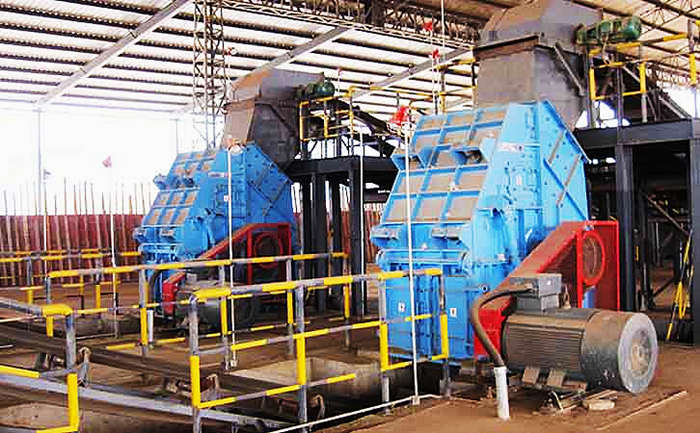 Hammer crusher performance advantages:
1. Low energy consumption and low cost. One-time molding, no secondary crushing and shaping process is required, and the low-cost operation of one crushing and two crushing is completely realized.
2. The hammer head wears less. Change the method of controlling the size of the discharged particles with the grate, reduce the wear of the hammer in the crushing cavity, and increase the life of the hammer by 4-6 times
3. The hammer crusher has a special structure. The particle size of the finished product can be adjusted according to the customer's needs, with a complete range of coarse, medium, fine, and various specifications; no flakes, no smooth bodies, and polygons and edges ensure the compressive strength of the finished product.