What's the Price of a 600*900 Jaw Crusher?
author:dahua2 time:2022-05-13
Jaw crusher adopts deep cavity crushing and is mainly used for coarse crushing of various large pieces of ore. The 600*900 jaw crusher is one of the many models with extremely low operating costs, and is frequently purchased by many stone factory owners. So, what is the price of a 400*600 jaw crusher?
600*900 jaw crusher is exactly one of the small models of PE series jaw crusher. The full name is PE600x900 jaw crusher, P stands for crusher, E stands for jaw type, and 600x900 stands for feeding port size setting standard of 600x900mm.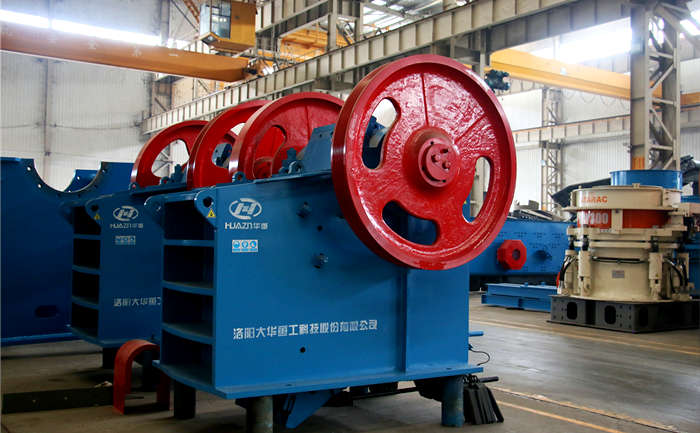 PE600*900 jaw crusher, the feeding particle size is not more than 510mm, and the discharge adjustment range is large, which can meet the requirements of different users; the output per hour is between 88-170 tons, and the motor power is 75KW. PE600*900 jaw crusher looks relatively small in appearance, occupies a small area, and has low operating costs. The equipment can save about 15%-30% of energy per machine. It is a worthwhile purchase for small and medium-sized stone plants.
The 600*900 jaw crusher is a medium type of PE jaw crusher, and the PE series is the basic model of the jaw crusher, so the price of the 600*900 jaw crusher will be relatively cheap, about $50,000.