Classification of Cone Crusher
author:dahua time:2020-11-16
Cone crusher is used for the medium and fine crushing of hard stone and rock. Through lamination crushing, the raw materials about 200mm can be broken into 5 mm. The machine wearing parts has low abrasion, and low energy consumption. Cone crusher has stationary cone crusher and mobile cone crusher, the stationary cone crusher also can be divided into single cylinder cone crusher and double cylinder cone crusher. What's the difference?
GPY single cylinder hydraulic cone crusher
GPY cone crusher adopts high strength casting-steel frame, alloy forging main shaft and high precision arc-shaped spiral gear driving structure, combined with multi-chambers selection and automation control system. This GPY cone crusher can be widely used in secondary and fine crushing work for all kinds of hard materials and rocks to meet customers' various needs for crushing.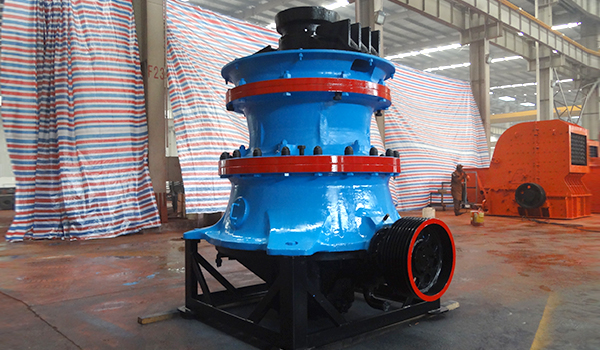 HPY multi cylinder hydraulic cone crusher
The hydraulic motor drives the adjusting sleeve (fixed taper liner), which can adjust the discharge opening accurately, make the feed stable, the liner utilization rate is high, and the product grain type is good. Compared with similar products, it has the characteristics of high production capacity, large crushing ratio, good grain shape, low energy consumption, high degree of automation, high reliability, and low use cost.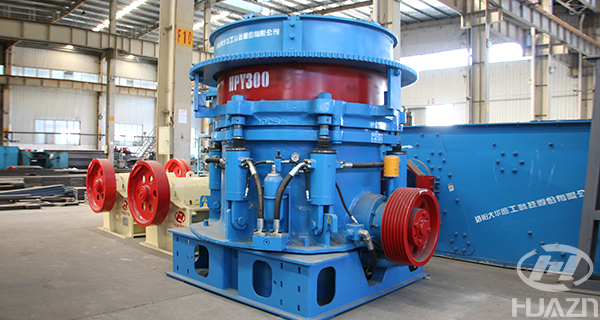 CMC crawler mobile cone crusher
CMC crawler mobile cone crusher is specially designed for secondary and tertiary crushing. For processing hard rocks, the configuration form of "a cone crusher + a screening machine" is mostly adopted. By adopting the lamination crushing principle, the material can be fully broken. Single or multi-layer removable vibrating screen can be selected to achieve crushing and screening integrated operation. The whole machine has compact transport size and is convenient for long distance transport.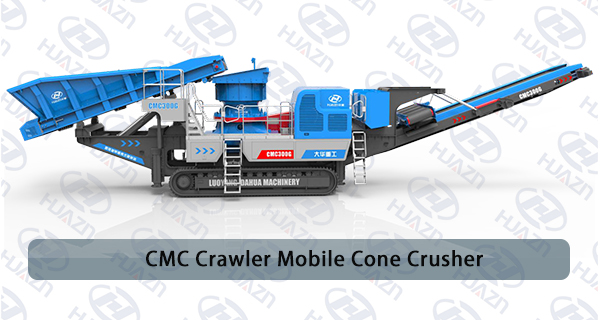 The production range of the above three cone crushers is 45-2176 t/h, so we can find a suitable model for all production lines. If you are not sure about the selection, you can consult the online service or email: lydhchina@huazn.com.
Luoyang Dahua can provide unit crusher machine, mill machine, sand making machine, and also can provide complete solution for the stone production line, EPC project. From before sale to after sale, the company has professional engineers to take in charge. For more information, please contact our online service or send email to lydhchina@huazn.com.