Construction Waste Processing Equipment - Mobile Crushing Station
author:dahua2 time:2022-03-22
The construction waste processing production line is mainly used for the processing of recycled stone. The equipment used is usually a mobile crushing station, which can be moved at any time to realize free transfer operations. Compared with the fixed crushing production line, the use of movable equipment to process construction waste can save energy. To eliminate the large amount of raw material transportation costs, the whole machine can be directly driven to the building demolition site for on-site conversion processing, with little dust and noise pollution, and can realize green and environmental protection operations. One person can operate one production line, and the ultra-high automation level can help save a lot of money. A labor management fee.
The recycled stone obtained from the recycling of construction waste has effectively alleviated the shortage of sand in the market. At present, it has become an important source of sand and stone in the sand and gravel market, and has been widely used in many fields such as urban construction, road paving, and concrete production.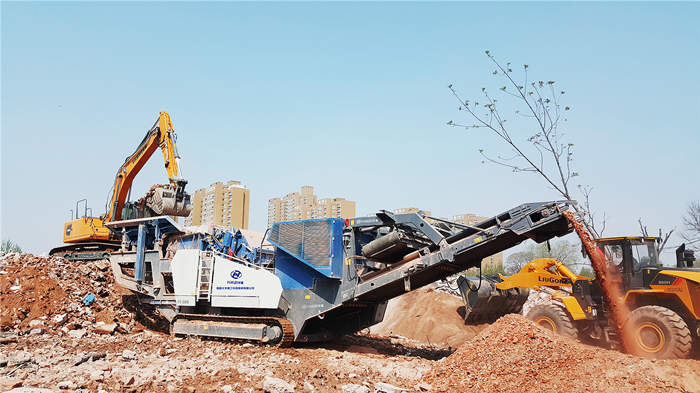 Construction waste recycling stone equipment - finished product specifications: 0-5mm, 5-10mm, 10-20mm, 20-30mm, the output range can be adjusted Daily operation time: 10+ hours 10-400 tons) advantages: high efficiency, regular grain size of recycled stone, high quality, strong flexibility for both oil and electricity, can process construction waste with iron (rebar, iron filings, etc.), and the finished product has high purity. There is a way to invest in recycled stone from construction waste. We have made a purchase list for you: mobile jaw crusher + mobile impact crusher.
There are many applicable fields of mobile sand and gravel equipment. Its mobility advantages expand the applicable fields of crushers, and more and more materials are processed. If you want to know more equipment information, you can consult the staff online. We sincerely at your service!