Crusher Machine Selection Factors
author:dahua time:2020-12-03
Crusher is the key crushing equipment in mining industry, so how to choose a suitable crusher machine is very important. Here, Luoyang Dahua gives you some factors for crusher selection.
1. In addition to considering the size of materials, the selection of crushers should also consider the nature of materials. With different material characteristics, its strength, hardness, fragility, corrosiveness to the metal, moisture content, etc., are all different, so the application force to break it is not the same. For the material with greater toughness and stickiness, the application method of grinding and splitting is more suitable; For the solid material, squeezing crushing with impacting crushing is adopted. For brittle materials, bending and impacting crushing are more favorable.
2. Characteristics of the crusher. The crushing process is generally divided into primary crushing, medium crushing and fine crushing. In primary crushing process, you can choose gyratory crusher, large jaw crusher, hammer crusher and impact crusher, the specific choice according to the mineral hardness. If used for medium crushing, usually choose cone crusher, hammer crusher and impact crusher, also can choose a small jaw crusher and double cavity gyratory crusher. If it is used for fine crushing operation, choose short-head cone crusher, roller crusher, vertical shaft impact crusher, etc.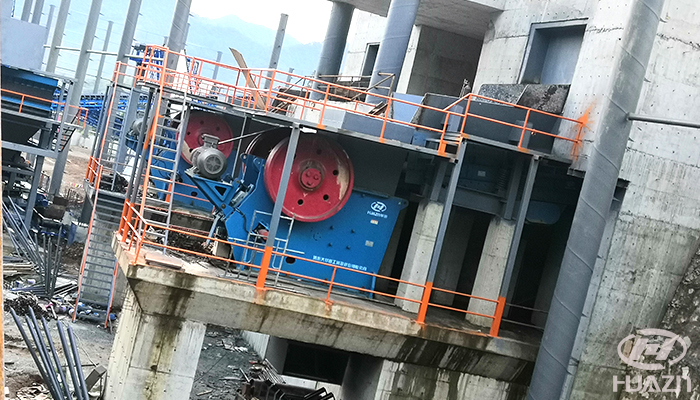 3. Feeding size. The maximum feeding size of cone crusher, gyratory crusher, and jaw crusher should be less than 86% of the feed mouth of the crusher. The maximum feed particle size of roller crusher shall not be greater than 120 (smooth roller) of roller diameter. Toothed roller crusher not more than 1/6.
4. Specific production requires. The specific product model should be based on its own production demands, such as discharging size, production efficiency, equipment weight, motor power and so on.
Luoyang Dahua has professional engineer to select crusher machine for you, we can provide customized solution for the customer. Welcome you contact us to get latest information about Dahua CRUSHER.