Detailed Scheme of Basalt Sand Making Production Line
author:dahua2 time:2022-03-23
Basalt is the main component of continental crust, widely distributed, easy to obtain and rich in reserves of raw materials. As a high-quality sand-making raw material, basalt is hard, wear-resistant, strong and compressive. Machine-made sand processed from basalt It is also well known in the field of construction. However, it is precisely because of the high-quality characteristics of basalt that its hard and wear-resistant properties have also become a major problem in the process of crushing and sand making. How to overcome this problem, optimize the original production scheme, and improve quality and output has become an urgent need solved problem.
The basalt sand making production line process is generally divided into three processes, namely coarse crushing - medium crushing - sand making (shaping). The whole production process is mainly composed of feeder, jaw crusher, belt conveyor, cone crusher, vibrating screen, sand making machine and sand washing machine.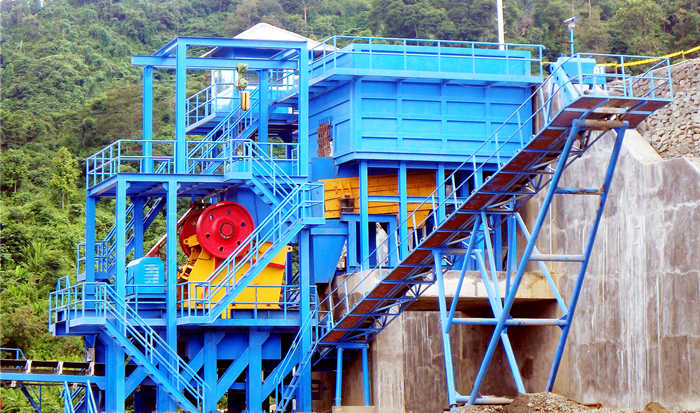 Process flow of basalt sand making production line:
First, the basalt stone is sent to the jaw crusher by the vibrating feeder for coarse crushing; the coarsely crushed aggregate is transported by the belt conveyor to cone crusher for crushing; the crushed aggregate that meets the requirements is transported by the belt conveyor to the sand making machine. The sand and aggregates that do not meet the requirements are sent to cone crusher to be crushed again; the finished products after sand making machine are screened by the vibrating screen and do not meet the requirements, and are returned to the sand making machine for further processing, and the powder that meets the requirements of the finished products is passed through the sand washing machine. After processing, it is sent to the finished product pile.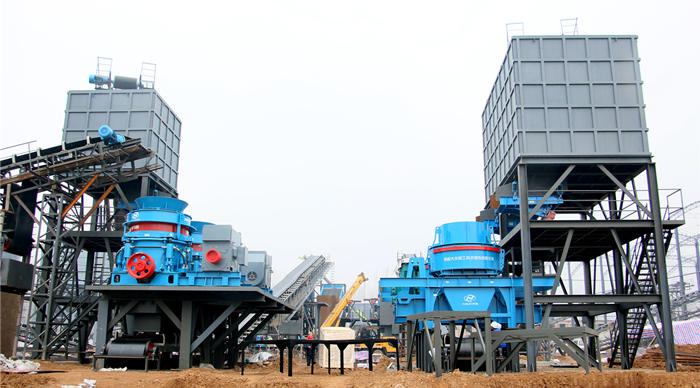 According to the characteristics of basalt stone, Huazn basalt sand-making production line scheme selects high-yield, wear-resistant and corrosion-resistant new processing machine-made sand equipment to escort the smooth production, improve the utilization rate of basalt, and provide a strong guarantee for high economic benefits! If you want to build a high-quality basalt sand making production line, please contact us online!