Features and Structure of Cone Crusher
author:dahua time:2018-09-05
In this text, we will talk about the features and structure of cone crusher.
Features of cone crusher:
1. High crushing force and efficiency, large output, low production cost, and easy adjustment;
2. Reasonable structure and suitable parts material ensure the machine has long service life.
3. The crushed products had uniform particle size, reducing the circulating load.
4. Adoption of grease seal can avoid the blockage of water supply and drainage system.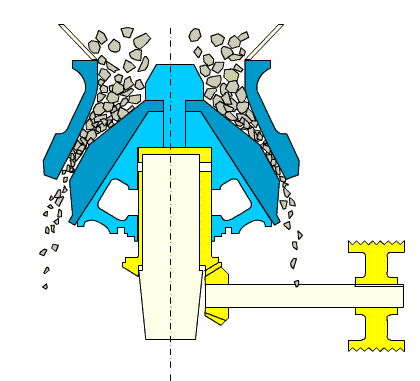 Structure of cone crusher:
Cone crusher is mainly composed of frame, fixed cone, movable cone, and drive device. In addition, the auxiliary part of cone crusher includes electrical system, thin oil lubrication system and hydraulic system.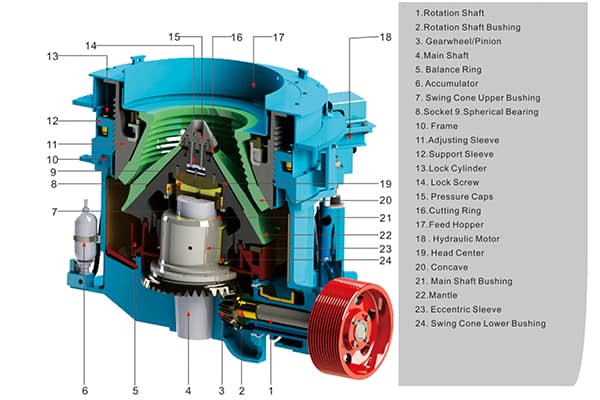 Luoyang Dahua has GPY series hydraulic cone crusher, HPY multi-cylinder hydraulic cone crusher, DHGY series hydraulic cone crusher, and AF series hydraulic cone crusher. All these crushers have high performance, long service life, and easy for maintenance. The company can also provide thoughtful after-sale service, for more information, please contact: lydhchina@huazn.com or Skype: Crusher Dahua