High Quality Impact Crushers
author:dahua time:2021-03-11
Impact crusher is generally used as a secondary crushing equipment, but also according to the requirements of users, transform the rotor and crushing chamber, it can be used as a primary crushing equipment.
Impact crusher is widely used in highway, reservoir, railway, airport and other fields with high requirements of stone shape. It has the characteristics of large crushing ratio, large output, stable performance, good stone cube after crushing, less needle and flake shape, etc.
The impact crusher produced by Luoyang Dahua can deal with all kinds of coarse, medium and fine materials such as ore, rock (granite, limestone, concrete, etc.) with particle size no more than 120-500 mm and compressive strength no more than 320 mpa. The crushing structure of this series of impact crusher is unique, equipped with high chromium plate hammer, unique impact lining plate; Suitable for hard rock crushing, high efficiency and energy saving; The discharging particle size is adjustable, which can simplify the crushing process, and has the advantages of large crushing ratio, high crushing efficiency, and selective crushing, etc.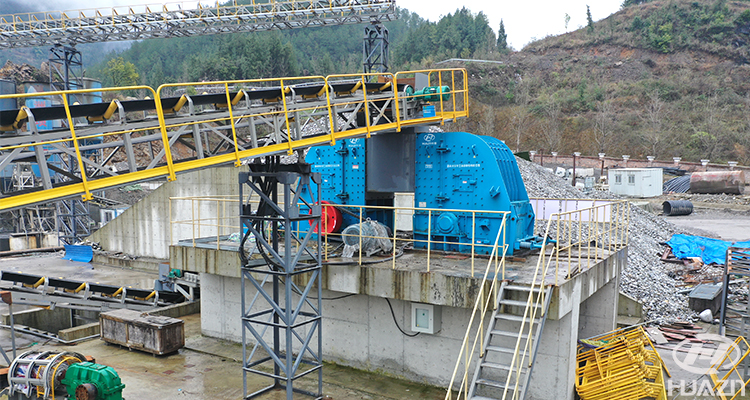 Why choose impact crusher?
1. There is no screen plate, which overcomes the problem of material temperature blocking machine.
2. The rotor can be positive and negative rotation, so that the hammer head and crushing plate wear uniformly, that reduces the frequency of replacement of wearing parts during shutdown.
3. The clearance of discharging port is adjustable, the discharging granularity is uniform, the output is large and the energy consumption is low.
4. The crushing chamber is easy to open, easy to replace the wearing parts, the mainframe adopts hydraulic cylinder.