Sand Washing Machine Stone Production Line
author:dahua time:2021-03-10
The stone production line of sand washing machine refers to the washing process for artificial sand (including natural sand).
Artificial sand washing production line is composed of jaw crusher, sand making machine, sand washing machine and belt conveyor. The process is that the stone is uniformly sent to the jaw crusher by the vibrating feeder for coarse crushing, and the material after crushing is sent to the sand making machine by the belt conveyor for further crushing. The finely crushed materials are transported to the vibrating screen for screening, and the materials that meet the particle size requirements of the finished products are sent to the sand washing machine for cleaning. After cleaning, the finished products are output by the conveyor belt. The material that does not meet the requirements of the particle size of the finished product is returned from the vibrating screen to the sand making machine for reprocessing, forming a closed-circuit multiple cycles.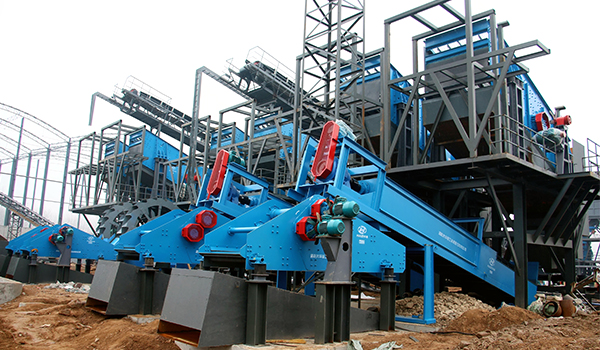 Sand washing machine is a washing equipment for artificial sand (including natural sand). Sand washing machine is widely used for washing materials in sand and stone field, mine, building materials, transportation, chemical industry, water conservancy and hydropower, concrete mixing station and other industries. The sand washing machine can be divided into two types: DXS type and XL type. It can remove the impurities covering the surface of the sand and stone, and destroy the water vapor layer covering the sand, so as to facilitate dehydration and play the role of efficient sand washing and cleaning.
Structure features
1. The structure of the sand washing machine is simple, and the impeller drive bearing device is isolated from the water and the water-receiving materials, which greatly avoids the damage of the bearing caused by water immersion, sand and pollutants.
2. Compared with the traditional spiral sand washing machine, the sand washing machine (sand washer) has significant characteristics when used for sand washing:
(1) The wheel and bucket type sand washing machine has almost no wearing parts except the screen.
(2) Long service life, long-term without maintenance.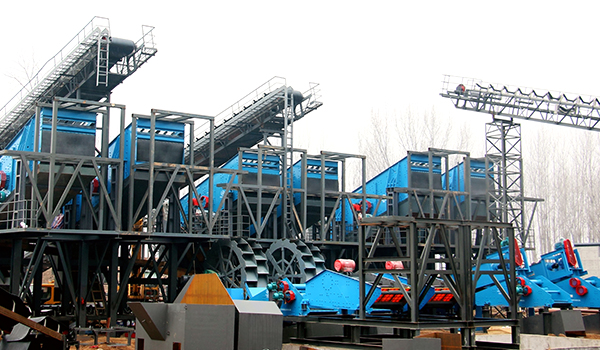 Luoyang Dahua is China famous crushing and screening machinery manufacture, from machine selection to installation and after sale service, the company has professional engineers to guide the process, the products are sold to Russia, Japan, France, USA, Indonesia and other 20 countries, welcome the customer contact us: lydhchina@huazn.com.