How to Configure the 500TPH Granite Sand Production Line
author:dahua2 time:2021-11-19
1. Granite sand making equipment: Jaw crusher
Applicable feed size: ≤1200mm, jaw crusher is needed when granite raw material>300mm
Discharge range: 10-300mm (according to the feed ratio)
Production capacity: 1-1000t/h, the specific model can be consulted online.
Production advantages: For the coarse crushing of granite, jaw crusher must be selected,. The feed inlet, the crushing force, the crushing ratio is large, the excellent steel plate welded frame avoids casting defects, and the flywheel design is adopted to reduce vibration.
2. Medium crushing equipment for granite sand making: cone crusher
Applicable feed size: ≤350mm
Discharge range: 8-51mm, a variety of cone crushers, can be selected according to the situation
Production capacity: 72-1100t/h, the specific model can be consulted online.
Production advantages: The granite has high hardness, the cone crusher adopts laminated crushing cavity design, the product size is uniform, the fixed-axis structure, the crushing force is large, the equipment foundation is small, its rolling mortar wall does not need fillers, and the parts can be made from The upper or side disassembly and assembly are convenient for maintenance, and the discharge port is adjusted by a hydraulic motor, which is easy to operate.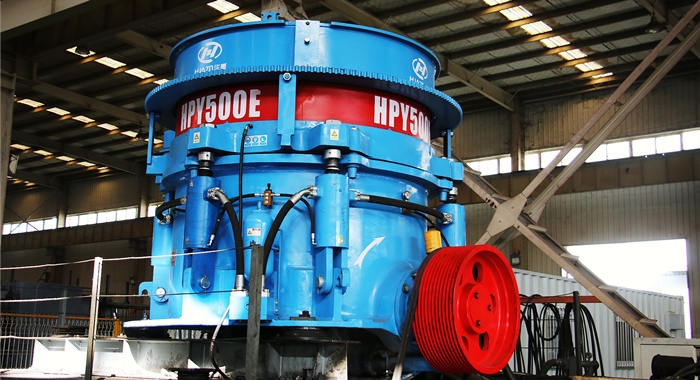 3. Granite sand making equipment: VSI sand making machine
Applicable feed size: ≤55mm
Discharge range: sand can reach 0-5mm
Production capacity: 40-650t/h, the specific model can be consulted online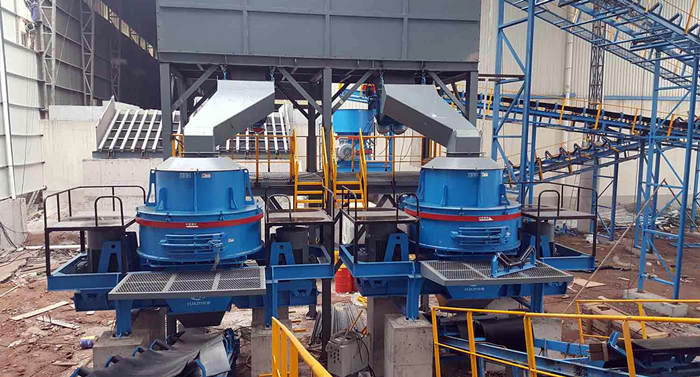 Production advantages: granite sand making equipment is a key step. The deep cavity impeller of the VSI sand making machine is used to make sand. The throughput is increased by more than 30%, and the surrounding two feeding methods can be flexibly adjusted; the inner peripheral guard plate of the sand making can be turned around. Extend the service life, adopt the combined throwing head, only need to replace the worn parts, and reduce the maintenance cost by more than 30%.
In addition to the above main sand production equipment, some auxiliary equipment such as vibrating screen, vibrating feeder, sand washing machine and belt conveyor are needed to complete the configuration and work of the sand production line.