The Crushing Process of Granite Making Sand
author:dahua2 time:2021-11-18
Granite sand processing equipment is divided into four stages: coarse crushing by jaw crusher, medium and fine crushing by impact crusher or cone crusher, and sand making, shaping and packaging of sand making machine.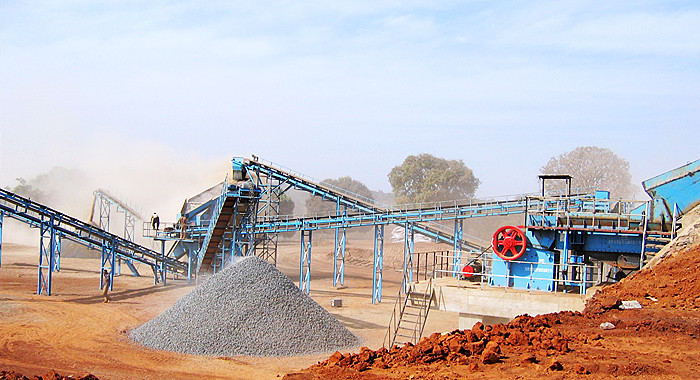 Coarse crushing: Large pieces of granite are uniformly fed by a vibrating feeder through a silo, and transported to jaw crusher for coarse crushing. The finished product is about 10 cm. The coarsely crushed material is screened by vibrating screen and then sent by belt conveyor. It is conveyed to cone crusher for medium and fine crushing, and the finished product is 2-3 cm.
Medium and fine crushing: After the granite transported to the cone crusher is medium and finely crushed, it is screened with circular vibrating screen, and the larger particles are returned to cone crusher for crushing again.
Sand making: The crushed granite is sent to the sand making machine for further crushing and shaping. If cleaning is needed, it can be sent to the sand washing machine for cleaning.
Our company specializes in integrated services such as equipment and installation and construction of sand aggregate production line projects. We can design a reasonable and profitable aggregate production line for you. Professional engineers will pay regular visits to solve your worries. If you want to set up the aggregate production line , you are welcome to inquire and our customer service staff is online 7*24 hours.