What's the Price of Small Mobile Jaw Crushing Plant?
author:dahua2 time:2021-11-17
At present, there are many manufacturers of small mobile jaw crushers on the market. Different manufacturers use different parts materials, labor costs and other costs when manufacturing small mobile jaw crushers, resulting in different prices. Let's take DHKS-600×900 Tyre-type Mobile Jaw Crushing Plant as an example:
DHKS-600×900 Tyre-type Mobile Jaw Crushing Plant: Mainly equipped with 600×900 jaw crusher, vibrating feeder, belt conveyor, generator set and iron remover, etc.
The whole set of mobile jaw crusher has an output of more than 100 tons per hour, and the output is between 50-150mm. The whole equipment is designed in an integrated design, and the feeding, crushing, screening and conveying can be configured on one car, which is very flexible and convenient.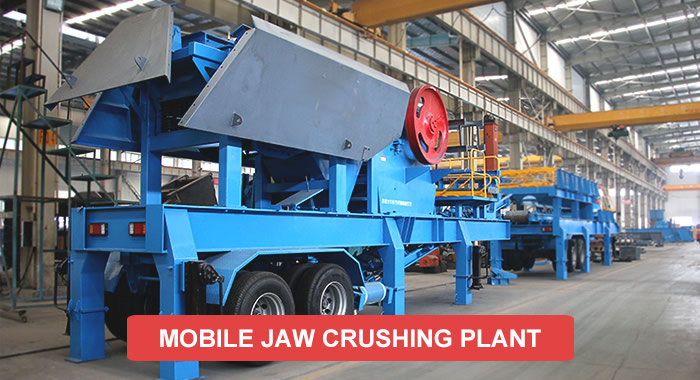 Small mobile jaw crusher is currently quoted at around $50,000-$300,000. The specific price depends on the actual configuration. For example, the mobile jaw crusher carries two types of tires and crawlers. The tire type is less than the crawler type about $80,000. But for general small-scale production lines, a tire type is sufficient.